Trump Lead Takes a Hard Turn After Indictment – Americans Everywhere Are Speechless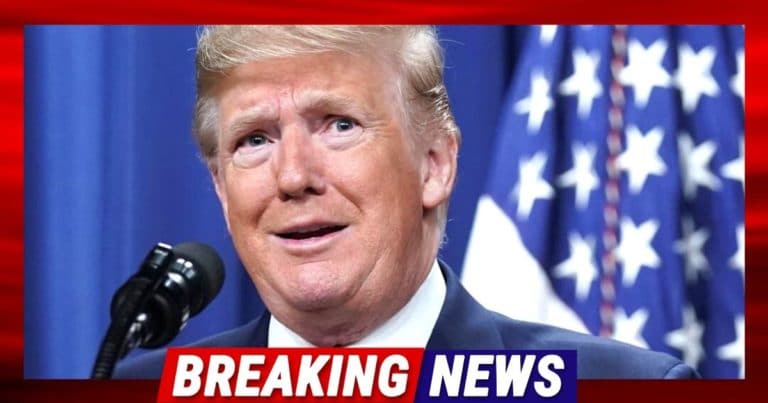 What's Happening:
Many people believe the Democrat-led DOJ indicted Trump over politics. Democrats had been attacking Trump for years, to prevent him from being successful as president. So, is it a stretch to think that Biden's DOJ would indict Trump, the Democrat's biggest 2024 rival?
It is possible that Democrats indicted Trump over boxes of documents, to further slander his reputation in the media. The left-wing media has breathlessly covered this news, trying to make Trump look guilty until proven innocent. That certainly will hurt his chances at re-election, right? Well, the first poll post-indictment has come out. And Democrats are screaming.
From Fox News:
Former President Trump continues to lead as the GOP front-runner after being indicted on federal charges in early June…

A new NBC poll shows a majority of Republican voters would vote for Trump in the Republican primary, with 51% listing him as their top choice. Florida Gov. Ron DeSantis came in second with 22% of the votes and former Vice President Mike Pence was third with 7%.
This is very bad news for Democrats, who wanted Trump ousted over the DOJ indictment. Trump's lead appears to have grown on the news that Biden's goons dragged him into court over paperwork.
It appears most Republicans think these indictments and investigations against Trump are politically motivated. So, it is unlikely that Democrats' attacks against Trump will discourage anyone from voting for him.
In the same poll, 68% of voters voiced concerns over Joe Biden's fitness for office. This not only jeopardizes his general election chances but his very nomination as a Democrat.
Republicans seem to have no problems with nominating Trump. There is still a question, though, over whether he can defeat Biden in a rematch. In the same poll, Biden beats Trump 49% to 45%.
That is ground that can easily be recovered, however. It could depend on the fate of these indictments and Trump's ability to win over enough voters to secure a 2024 victory.
Key Takeaways:
Trump has increased his GOP lead after Biden's DOJ indicted him.
He is leading, in a new poll, by 51% over his closest Republican rivals.
Most Republicans believe the Democrats' indictments are politically motivated.
Source: Fox News