No, President Trump Didn't 'Lose' The Midterm Elections – Here's Your Proof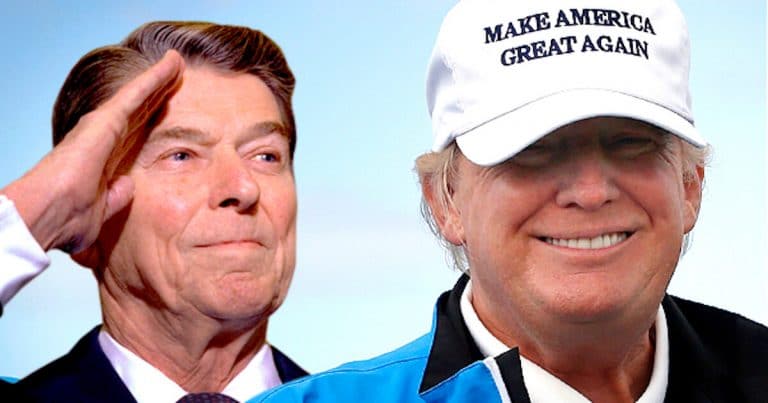 Leading up to the midterm elections, Democrats were predicting a Blue Wave.
But after the dust settled on November 7 … well, we saw something else develop.
Yes, Republicans lost seats in the House and Democrats won a slight majority.
But is it as devastating as the liberal media claims…?
When we look at the results of past midterms—including from one very beloved conservative—we discover something very significant.
And it's great news for Republicans and Conservatives!
From Western Journal:
"When reviewing midterm results for prior presidents and comparing them with Trump's, we see that his party, the Republican Party, did really well — better than 'popular' Presidents Barack Obama and Bill Clinton.
President Ronald Reagan did well in the midterms as well. And Trump's numbers are very similar to his…
'82 mid terms R's lost 26 House & 1 Sen, '94 – D's lost 54 House & 9 Sen, '10 – D's lost 63 House & 6 Sen, '18 R lost 33 House & Gain 3 Sen.

— Jack Williams (@JackJeffco) November 8, 2018
In 1982 under Reagan, Republicans lost 26 seats in the House of Representatives and one in the Senate.
With several races still too close to call, Republicans appeared to lose about 30 House seats in Tuesday's midterms — fewer than both Clinton and Obama lost."
The House losses were only slightly more than what happened under Reagan.
Both Clinton and Obama lost huge numbers in their first midterm elections.
Yet Trump held it to around 30 seats in the House. Plus, Republicans gained seats in the Senate.
That is very similar to Reagan's first midterm—where he also suffered very small loses.
Midterm election most House seats lost by President's party in power;

2010 Obama: -63
1994 Clinton: -52
1958: Eisenhower: -48
1974 Ford (Nixon): -48
1966 Johnson: -47
1946 Truman: -45
2006 Bush: -30
1950 Truman: -29
1982 Reagan: -26
2018 Trump: -26

That's not a "blue wave".

— Paul Joseph Watson (@PrisonPlanet) November 7, 2018
Midterms are supposed to be a bloodbath for sitting presidents; the opposing party always gains big numbers in Congress.
Yet Trump managed to prevent a massive blue wave from sweeping the country.
Make no mistake: Democrats were hoping to crush Trump. They wanted to recapture the House and the Senate by big margins.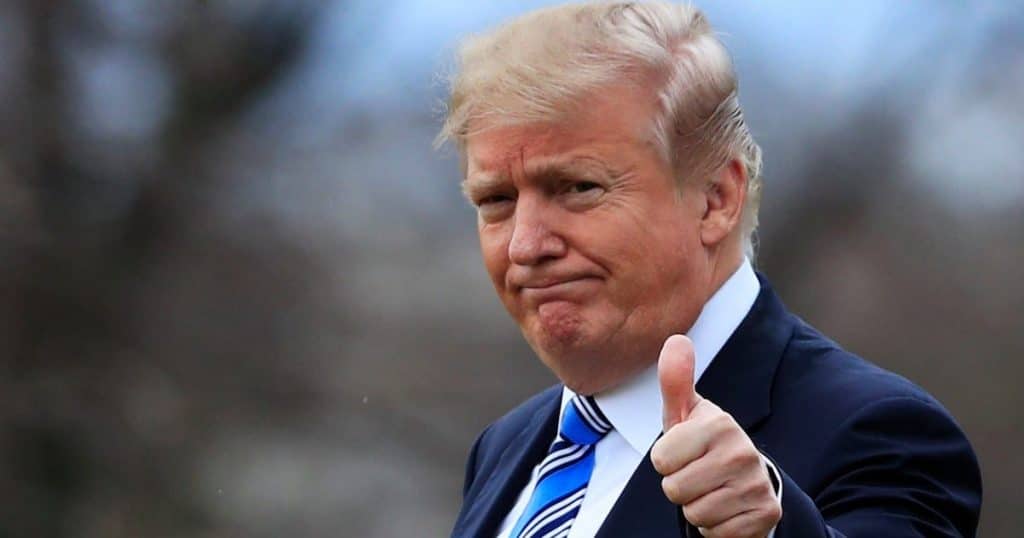 They were angling for a majority that would cripple Trump's agenda, perhaps even kick him out of office.
Instead, they are on VERY thin ice. And now, with the smallest of margins in the House, they need to play a very close game.
They just can't "resist" anymore. They have to cooperate with Republicans in the Senate and Trump if they want to get anything done.
And we all hope this happens, don't we?
Source: Western Journal