Trump Finds Man Behind Russia Investigation – He Likely Paid $3.8 Million To Help Democrats Remove The President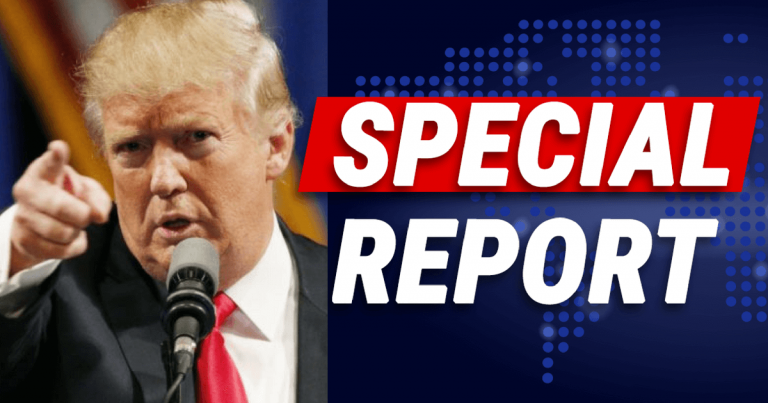 He's not going to get away with it this time…
Trump is finally getting to the bottom of the 2-year investigation that Democrats hoped would get him booted from office—and he just uncovered who's behind it.
The FBI was given the Steele Dossier, which was part of their evidence used to justify the Russian probe.
Many think it has little truth behind it. Many also believe it was pushed by Hillary Clinton, John McCain, and other figures who would rather remain nameless.
And it turns out the biggest political name outside the Washington swamp may have paid $3.8 MILLION to help Democrats remove the President. From the Daily Caller:
A nonprofit group partially funded by billionaire activist George Soros paid firms tied to Fusion GPS and dossier author Christopher Steele more than $3.8 million in 2017 to provide research and analysis to "government entities," according to IRS filings.
There it is! He couldn't hide it forever.
Billionaire globalist George Soros was apparently behind the Russia investigation—he was involved in nonprofits who may have paid more than $3.8 million to firms connected to Fusion GPS and Christopher Steele.
Surprised? Me neither. Mad as hell? You BET.
Soros has been pulling strings in Washington for many years. The Hungary-based billionaire has donated to numerous politicians and PACs.
Even a few globalist-focused Republicans were on his payroll, including John McCain.
And now it looks like the document that helped create Hillary's "insurance policy" may have been funded by Soros.
This is why we need more leaders like Trump, who will put Americans ahead of globalist donors. These donors push their interests.
Trump? I think we all know who is most important to him.
But the swamp will keep fighting against him. That's why America needs to support Donald in his quest to drain the swamp.
SHARE if you want justice for anyone who tried to take down Trump!
Source: Daily Caller