Trump Says Melania Just Got Tested – He Says Our First Lady Is Absolutely Fine, "Negative, Yes"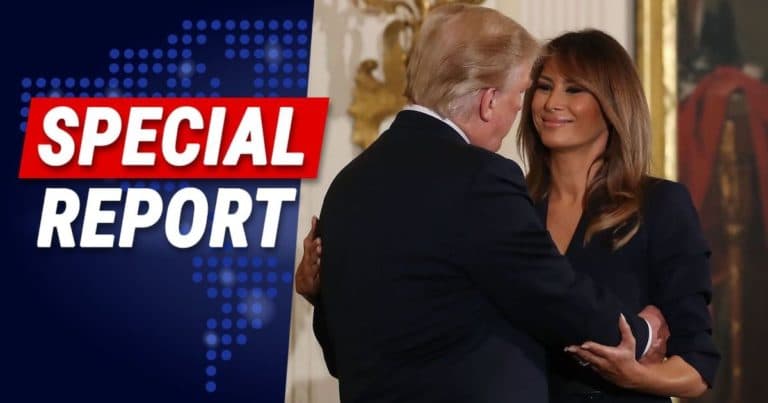 As we continue to battle the coronavirus, America needs to know our leaders are safe and healthy.
President Donald Trump isn't infected. And neither is Vice President Mike Pence.
That news came as a relief to millions, that's for sure. Our nation's top leaders must be capable of leading us out of these dark times!
But what about the First Lady?
Up to this point, we didn't know if Melania Trump was okay. We haven't heard whether or not she'd been tested.
But here, more good news — the President has confirmed that she's all clear!
Just moments ago, Trump revealed the happy truth during his coronavirus presser:
Those are the words we needed to hear!
She's great, she's fine. Negative, yes.
Melania is the latest of the critical White House staff to be tested, and it's fantastic that she's not infected.
Some people might argue that the First Lady isn't a "critical" part of the White House, but I'd argue otherwise.
Mrs. Trump has proven to be a wonderful patriot, and a warm and caring leader.
She has carried herself with an immense amount of grace and class, and she has never once bowed to the pressure.
People can attack her, the media can ignore her or insult her, and Melania never stoops to their level. You'll never hear a bad word about anyone cross her lips.
In short, she's become a beacon of light to millions of Americans, and we just can't thank her enough!
As a result, I say it's a VERY big deal that FLOTUS remains healthy.
Besides, we needed a bit of good news, right? I think this qualifies!
SHARE to spread the word — Melania Trump is NOT infected with COVID-19!
Source: The Hill