Trump Sends America a Moving Memorial Day Message – Donald Says the Men and Women of Our Military Are Saving Our Country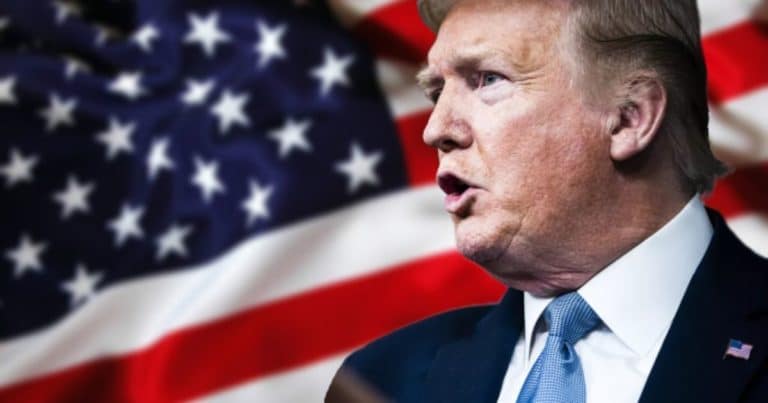 What's Happening:
It's Memorial Day, a day when Americans stop to think about those men and women who gave the ultimate gift for our freedom.
At the same time, there will be politicians who use the day to push their agenda. They will politicize this special time. But not 45. Trump took to his social network to share warm regards.
From TRUTH Social:
Happy Memorial Day! God Bless all of those who fought and worked sooo hard to build, and now SAVE, our Country. Many brave and beautiful souls were willing to make the ultimate sacrifice. Please know that you are cherished, loved, and respected by all Americans, and much of the World. We are with you and will always be thinking of you and all you have done to MAKE AMERICA GREAT!
Trump put aside politics for this Memorial Day post to thank our men and women who fought for this country.
He called them "brave and beautiful souls" who sacrificed their lives for our country's freedom. And he told those who are still among us that they are "cherished, loved, and respected" by all Americans.
And even much of the world.
Trump supporters have come accustomed to such outpourings of kindness from 45. The media has gone out of its way to portray Trump as a cynical villain who only wants power.
But we know the exact opposite is true. Trump has put his reputation and wealth on the line to serve Americans.
And he has frequently talked about his love and appreciation for our men and women in uniform.
That's more than we can say about most stooges on Capitol Hill.
Key Takeaways:
Trump issued a statement of appreciation for our servicemen and women on Memorial Day.
He called those who died for the country "brave and beautiful souls."
He told living service members they are "cherished" and "respected" by Americans.
Source: TRUTH Social