Trump Hits Mexico With $100 Billion Hammer – Looks Like They're Going To Pay For The Wall After All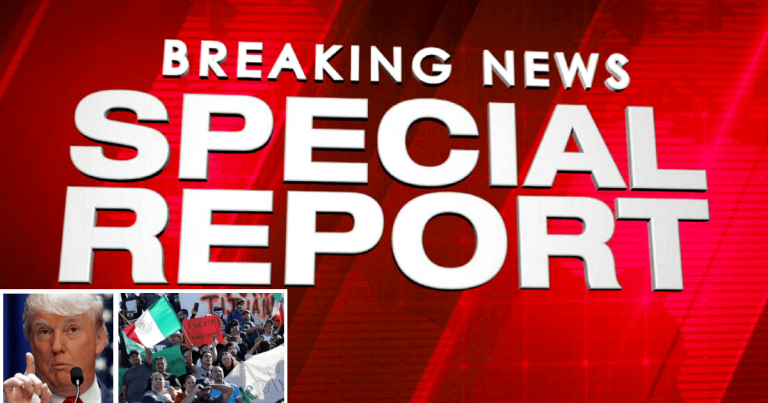 They said Donald couldn't do it – but he's finally keeping his promise.
President Trump promised to draw a line with Mexico, but few in D.C. believed he could do it.
Until now.
Mexico once said they'd help stop the border crisis. But not only have they done nothing—they have been helping border jumpers, cross into America.
So, Trump is taking action Democrats never thought he'd try.
From AP News:
President Donald Trump announced Thursday that he is slapping a 5% tariff on all Mexican imports, effective June 10, to pressure the country to do more to crack down on the surge of Central American migrants trying to cross the U.S. border.
Wow. Trump just brought an epic smackdown on Mexico. He's hitting them with a 5% tariff on all goods brought into America.
How will the wall be paid for? There you go, Democrats. As long as they keep sending people over, we need the wall.
What's more, if Mexico doesn't get their act together, that percent is going to go up each month. All the way up to a whopping 25% tariff come October.
Trump really means business – and he had a truckload to dump on them on Twitter: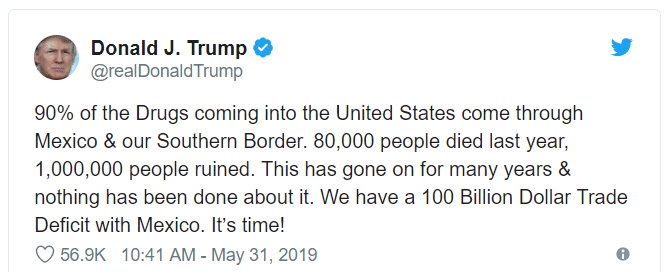 $100 BILLION deficit? I agree, it really is time!
His tariff is more than just punishment for Mexico reneging on its word. It can easily fund the border wall, which until has stalled thanks to the D.C. swamp.
Finally, he'll show how he's keeping his promise that Mexico will pay for the wall.
And it will also balance out our $100 billion trade deficit with Mexico, who has made out like a bandit as companies have moved South.
All Mexico had to do was secure its Southern border from caravans. An easy task, considering it's much small than ours.
Now, they are going to pay big time.
SHARE if you support Trump's big tariff on Mexico!
Source: AP News