After Trump Cracks Down On Mexico – He Wakes Up To Historic Shift In His Approval Rating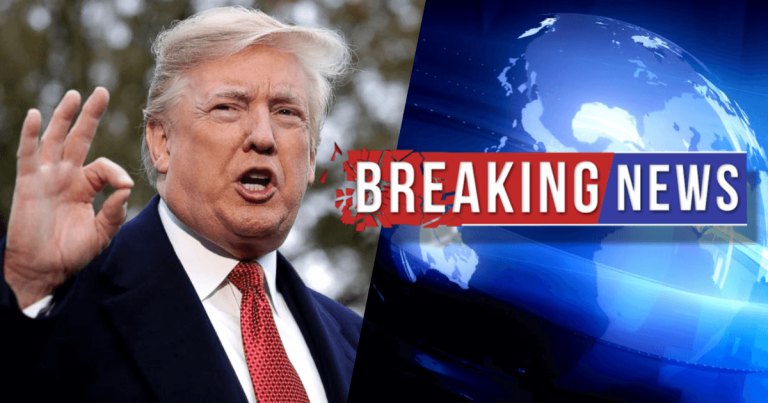 Donald finally took action on Mexico – and the American people have spoken.
Just days ago, President Trump announced tariffs on Mexico. Why?
Because instead of stopping people from crossing the border, the Mexican president is actively helping them.
So 5% tariffs take effect in a week, and they'll go all the way up to 25% if they don't start behaving.
Democrats said this would only make more people jump the border as Mexico's economy gets worse.
But the American people aren't buying it – and they have something historic to say about it.
From the Hill:
President Trump's job approval rating is the highest it's been in two years, boosted by voter optimism about the economy… The last time the president's job approval rating reached 48 percent in the Harvard CAPS/Harris Poll survey was in June of 2017.
The highest in 2 years?! He's at 48% in a liberal poll, and that's with over 90% negative coverage from the media.
Imagine where it would be if the media was FAIR.
After two and a half years, Americans are seeing Trump's impact on our economy. This is what happens when we have an America first president.
Trump's policy has been about restoring America's strength and influence around the world. He's slashed regulation, taxes, and bad policy.
He's scored new trade deals and is protecting the border. All the while Congress does what it can to stop him.
Americans are responding. On top of that, he got even more good news.
From Breitbart:
The majority of American voters oppose impeachment, according to the latest Harvard CAPS/Harris Poll survey.
Only 37% of voters want Trump impeached. That's a pretty sad number. Americans are not buying the Left's pathetic attempts to win 2020.
They can't beat a president who helped create one of the best economies in our history. The lie that Trump colluded with Russia fizzled.
There is no evidence he obstructed anything. Voters aren't accepting the lie that Trump should be impeached, just because Democrats are upset.
Democrats should be upset right about now. All their schemes have failed. Do they really think they have a chance in 2020?
I don't think so.
Not as long as Trump's supporters give him 4 more years.
SHARE if you are one of Trump's biggest supporters!