Trump Gives Michelle Obama 'SAD' Birthday Present – Rolls Back Her Despised Legacy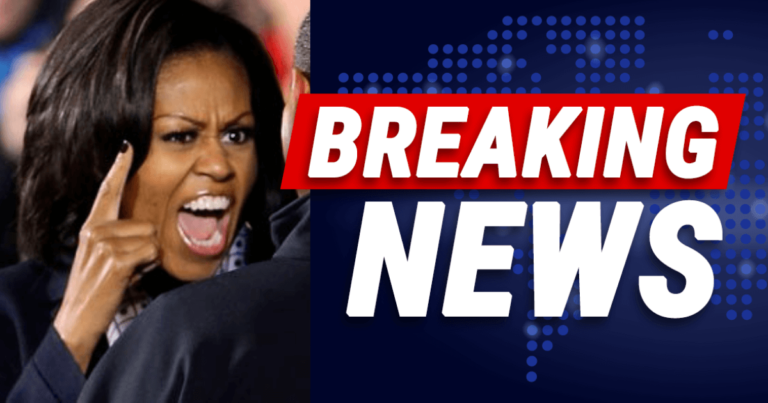 Donald Trump is determined to undo Obama's "transformation" of our country.
The former president did more than his fair share in stifling our nation's healthcare, business, and energy production. But Trump has done a heroic job of rolling back Obama's restrictive measures.
There was another legacy left behind by Obama's wife, First Lady Michelle. One that made students dread the one thing they actually loved about school: lunchtime.
The former first lady tried to control everything our kids put into their mouths.
But Trump is giving Michelle a pretty painful birthday present.
From McClatchy DC:
The Trump administration has announced plans to cut back school lunch nutrition standards led by former first lady Michelle Obama…

The proposal takes a hit at one of Obama's key achievements under the Healthy, Hunger-Free Kids Act as she celebrated her birthday Friday.
Boom! On Michelle's birthday, the Trump administration announced new plans to roll back her strict food guidelines.
The new rule would increase flexibility in the requirements for what schools offer children. Breakfasts will no longer be dismal, meat-free affairs.
They will actually be able to serve kids real food, food they like.
Instead of cramming the miserable vegan-obsessed foods Michelle wanted for our kids.
The Obama-era rules put heavy burdens on school programs. They had to meet unrealistic standards, ones that drove up costs.
On top of that, children hated their meal options. After all, what would you rather eat: a nice, juicy cheeseburger or mushy carrots?
Michelle claimed that her standards were making kids "healthier."
Except, not even doctors can agree on what is an acceptable healthy diet. That's something even adults argue over.
More likely, Michelle wanted to exercise greater government control over children's lives. And it was a good opportunity to push vegan diets, which have more to do with environmentalism than health.
Trump's plans will give local schools more choices and let kids enjoy food they'll actually want to eat.
And we all know it's eating Michelle up.
SHARE to thank President Trump for rolling back Michelle's school lunch policy!
Source: McClatchy DC