President Trump Announces Increased Military Efforts – He's Going After New Threats Against America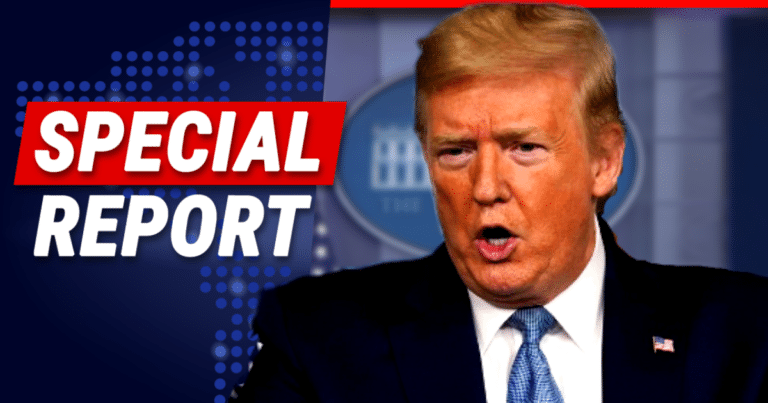 Nothing gets me fired up more than seeing our President on stage ready to take action for America.
Yesterday, our Commander in Chief Donald Trump walked out to address the world surrounded by our top military officials.
Trump had one very serious issue to address and he wasted absolutely no time before getting to the point.
He opened:
We must not let the drug cartels exploit the pandemic to threaten American lives…In cooperation with the 22 partner nations, U.S. Southern Command will increase surveillance, disruption and seizures of drug shipments and provide additional support for eradication efforts
He is not messing around. At a time when the world is suffering from this recent crisis, there are those who would seek to harm the US while we have "weaknesses."
Well President Trump was very clear.
The United States has no weaknesses.

He's sparing no expense and rolling out the entire package at our disposal. There are Navy destroyers, combat ships, surveillance planes, helicopters, Coast Guard cutter ships, and the list goes on.
In times like these I am so thankful to have strong leadership who believes in strong defense and proactive action.
General Mark Milley went on to speak following the President.
We came upon some intelligence some time ago that the drug cartels as a result of COVID-19 were gonna try to take advantage of the situation and try to infiltrate additional drugs into our country… As we know, 70,000 Americans die on an average annual basis to drugs. That's unacceptable.
I've never seen someone look so fit for military leadership than this man. He makes me feel very secure in our ability to protect America and I'm glad he's taking care of things.
He went on to say:
This is the United States military. You will not penetrate this country," Milley continued matter-of-factly. "You will not get past Jump Street. You are not going to come in here and kill additional Americans.
Wow – such a powerful statement. I know I would think twice before continuing with any operations if I were in their shoes. He is willing to get the job done to protect America no matter the cost. This is the United States, we do not lose.
If you ever have any Democrat friends who ask you why you voted for President Trump, here is a great example you can show them.
We need someone in office who is tough and mentally coherent. Someone who knows leadership and how to take action. In other words, not Joe Biden in any sense of those words. I can't even imagine where we would if Hillary was in charge right now.
Please help spread the word – SHARE this story around
Source: Fox News