Trump Signs Monument Executive Order – Plans To Strip Federal Funds From Cities Who Don't Follow It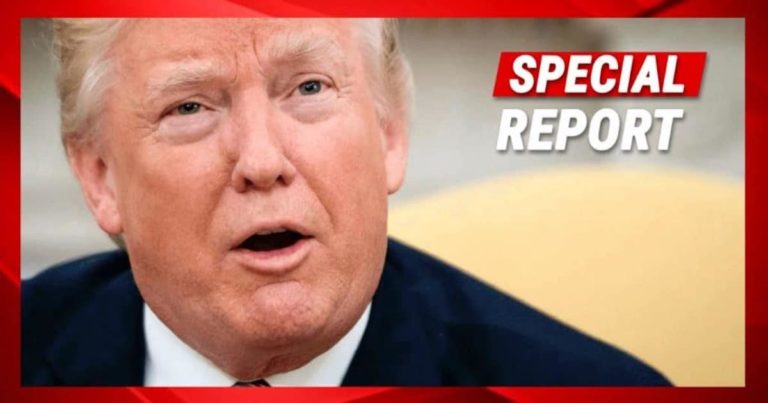 President Donald Trump has taken another stride to protect the country's monuments, memorials and statues.
He started teasing an executive order last week, after protesters began to target certain historical monuments across the nation.
This order just recently dropped and Trump calls it a "very strong" order:
It threatens those who attempt to pull down memorials and statues with "long prison time."
As he said in a tweet announcing the new move:
I just had the privilege of signing a very strong Executive Order protecting American Monuments, Memorials, and Statues – and combatting recent Criminal Violence.

Long prison terms for these lawless acts against our Great Country!
But there's more than the possibility of prison time in this Order.
In fact, Trump's rule will also punish cities that don't properly protect public monuments:
The new order enforces laws prohibiting the desecration of public monuments, the vandalism of government property, and recent acts of violence, withholds federal support tied to public spaces from state and local governments that have failed to protect public monuments, and withdraws federal grants for jurisdictions and law enforcement agencies that fail to stop their desecration.
On the flip side, the rule promises assistance for cities that DO protect federal statues.
This should dissuade those who attempt to deface national monuments, and encourage cities and local governments to protect those monuments.
At the same time, Attorney General Bill Barr created a task force "to counter anti-government extremists." He called out the far-left Antifa group, as well as the far-right "boogaloo" movement.
The country continues to feel the strain of the George Floyd incident, and as a result, protests and riots are still a possibility.
But the Trump administration wants to ensure that historical statues and memorials remain intact. And this new executive order clearly shows a "zero tolerance" approach.
The question now is, will such orders help Trump in his push to retain the presidency…?
Key Takeaways:
President Donald Trump signed an executive order to protect American monuments, memorials and statues.
The order includes possible prison time for vandals. It also threatens to withhold federal funds from cities that don't protect those historical structures.
AG Bill Barr created a task force to go after "anti-government extremists" on both sides; i.e., Antifa and "boogaloo."
Source: Fox News