After Trump Tears Up NAFTA, His Approval Ratings Take A Sharp Turn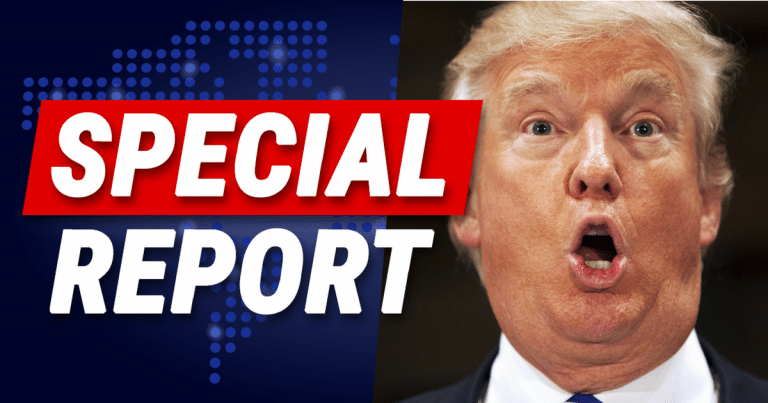 The American people just spoke loud and clear about Trump canceling NAFTA, and even Donald didn't expect such a big swing.
Another day, another chance for the media to meltdown. "Experts" flipped when Trump announced he was tearing up the North American Free Trade Agreement.
NAFTA has been a problem for over twenty years. The Clinton-era deal saw the end to countless jobs in the United States.
Since his campaign, Trump has promised something better. Pundits claimed he could never strike a deal with Mexico. Once again, they were wrong.
When word broke that Trump sealed a deal with Mexico, the stock market boomed. Now it seems the American people have spoken as well.
From Rasmussen Reports:
The Rasmussen Reports daily Presidential Tracking Poll for Thursday shows that 48% of Likely U.S. Voters approve of President Trump's job performance. Fifty-one percent (51%) disapprove.

The United States and Mexico have announced the end of the North American Free Trade Agreement (NAFTA) and say a new deal has been struck between the two countries.

Voters here have long been suspicious of NAFTA and expected the Trump administration to cut a better deal.
As with all polls, we know that we have to take it with a grain of salt. But considering the unrelenting attacks from the media, the fact that Trump is doing so well is telling.
The mainstream media has done nothing but slander our president from day one. They have invented scandal after scandal to smear his administration.
After two years of fake news, you'd think Trump's approval would be around 25%. Yet still, he is tracking higher, despite the media.
Now with this new deal announced with Mexico, Americans can look forward to better economic prospects in the future.
The economy has already been surging since Trump took office. This summer was proof enough of that. If you live anywhere near a beach, you know what I'm talking about.
Americans are doing really well, thanks to more jobs and better wages. The end of NAFTA means even more work will flood the United States.
Our economy will continue to improve after so many years of nothing. That's enough for many Americans to cheer.
But don't be fooled: the left-wing media will continue to push negative fake news. Don't be surprised to learn about yet another made-up scandal, as good news develops.
Source: Rasmussen Reports