After Trump Declares National Emergency Over Coronavirus – The Stock Market Takes A Steep Turn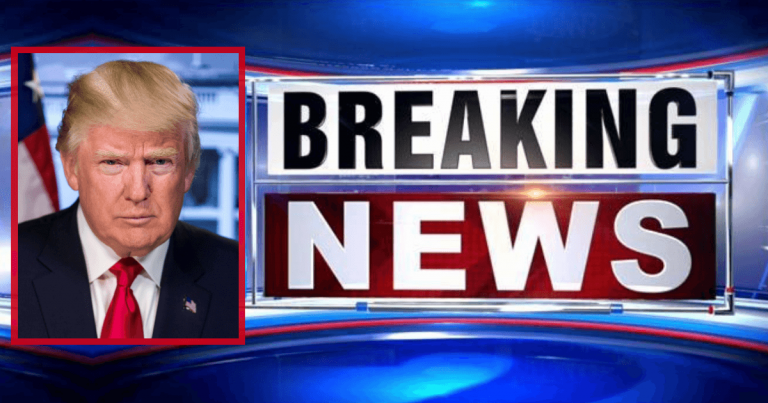 President Trump is taking decisive action to put a halt to the coronavirus. He just bulldozed through the bureaucratic red tape to battle this disease.
He announced major steps the government and private sector is taking to test and treat possible infected.
And he just did something that won't be forgotten soon.
From Twitter: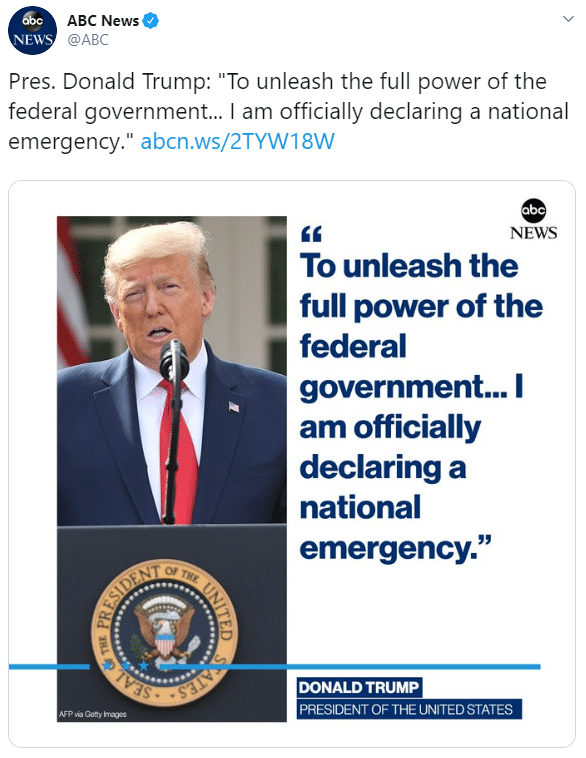 Pres. Donald Trump: "To unleash the full power of the federal government… I am officially declaring a national emergency."
Trump announced a national emergency to unleash the full power of the federal government. This means the president will release vast resources to help bring this crisis to an end.
The government will provide billions of dollars to step up efforts to battle COVID-19.
Once he made this statement, the markets took a historic turn.
From CNBC:
The Dow Jones Industrial Average closed 1,985 points higher, or 9.4%, at 23,185.62. Friday marked the Dow's biggest-ever point gain.

Equities rallied to their session highs Friday after President Donald Trump also said 50,000 new coronavirus tests will be available next week. Trump also said he asked the Energy Department to purchase oil for the U.S. strategic petroleum reserve, boosting oil prices.
After a week or so of market uncertainty, it looks like the market is recovering. Now the market has recovered much that was lost.
You can't separate the fact that Trump's decisive actions are helping relieve fears over this virus.
As concern spreads through the country, the president is coming across as a strong and unwavering leader.
It seems like the markets are taking notice. Much of the fluctuating this week came from questions of how this virus would impact our country.
While the virus has spread, it is spreading slowly in this country. That is thanks to Trump, who continues to implement measures to ensure everyone is safe.
He announced a partnership with private businesses who, in the coming days, will be rolling out historic measures to test on large scales.
He is releasing resources to the state and local level. Workers and companies will not have to fear missing days—so they can recover if sick.
That's the kind of thing you want to hear from our president, isn't it?
SHARE to thank President Trump for taking care of the American people!