Trump Puts Pressure On Nevada Deadline – They Have Just 5 Days To Hand Over All Voting Records In Clark County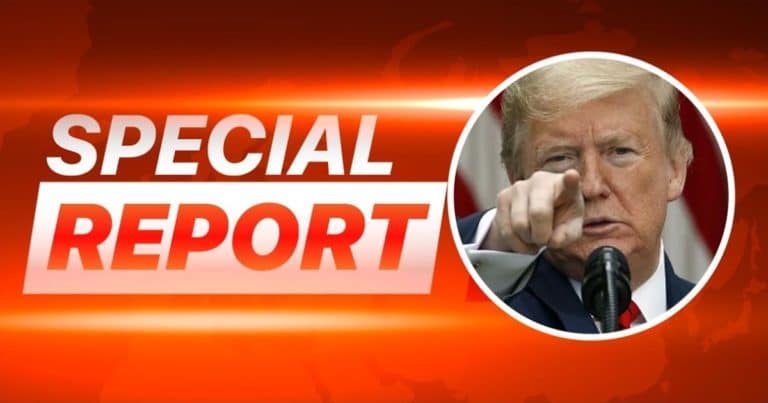 President Donald Trump faces an uphill legal battle in the coming weeks. Though Joe Biden has been declared the election winner, Trump's team is pursuing their investigation.
They want to take a closer look at several of the key battleground areas, especially those that showed a surge of Biden votes towards the end of vote counting.
And in some cases, the Trump campaign seeks all voting records from particular counties.
This includes Clark County, Nevada, which has taken center-stage in Trump's challenge — his team has officially requested any and all election data in order to determine election integrity.
A firm representing the President sent a letter to the Clark County Election Department at the end of last week, and it contains a long list of requests.
And the Nevada county doesn't have long to react: they must deliver the information within 5 days.
Via Breitbart:
The letter contains requests for records, documents, and communications on the number of mail-in ballots received by the department after 7 p.m. PST on Election Day, as well as how many votes were cast after that time 'by those voting in person at the polls.'
The letter was very specific about the kind of data Trump's team wanted.
For instance, they want all the records and documents that show how many votes were cast by individuals who weren't in line to vote at the time the polls closed.
They also want documents and communications indicating how many ballots the county received without a postmark, which could open up another angle to the investigation.
Here's a brief rundown of other requests:
All records, documents, and communications evidencing coordination between the Clark County Department of Elections and the Nevada Department of Motor Vehicles taken to ensure those individuals needing to obtain an identification to cure their provisional ballot can obtain one.
Each ballot designated spoiled and not counted for that reason.
All mail in ballot envelopes from voters who are also recorded as having voted in person.
All in-person voter sign-in forms reflecting appearances at polling places by voters from whom a mail-in ballot was also received.
And per the Nevada Open Records Act, the election department has just 5 days to respond.
The firm added that the information they request is in the public interest, and would "further ensure the right of the citizens of Nevada to a free and fair election."
Election integrity has become a major point of contention since polls closed last week. President Trump believes the election process was compromised.
On the other hand, Democrats claim Biden won in a landslide in the mail-in ballot category, and those were simply counted later.
But Trump and his team believe there are clear voting irregularities, and they must be addressed before a winner can be properly announced.
Key Takeaways:
Trump's team has requested voting records and documents from Clark County, Nevada.
They want information regarding ballots received without a postmark, ballots designated "spoiled," all mail-in ballot envelopes, all in-person voter sign-in forms, etc.
They say the information is in the best interest of citizens, and would ensure "free and fair elections" in the future.
Source: Breitbart