Trump Taps Rising Star Nikki Haley For 2020 – Donald Picks Nikki To Head Up His Campaign In South Carolina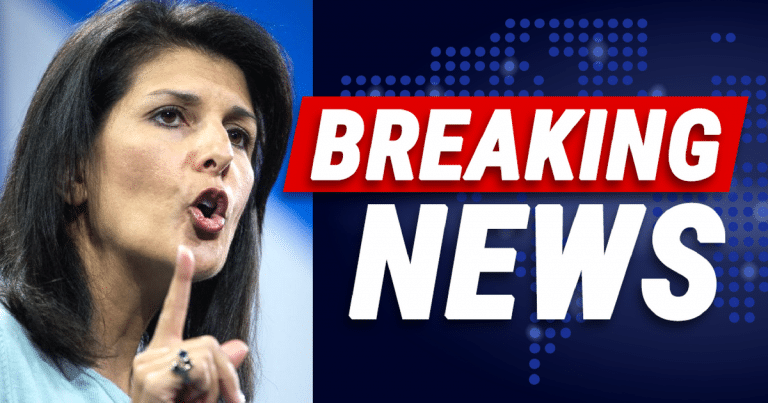 Republicans didn't think Trump would pick her for 2020 – WOW!
2020 is just a few weeks away, and the Democrats still are scrambling.
As they try to find a frontrunner for the election, Donald Trump's campaign is on a roll. The last few months, they broke records in fundraising.
The Democrats will have a hard time catching up.
The president is known for picking the very best for his team. Only stars can serve Donald Trump, especially during his crucial re-election bid.
So, the president has his eyes on his former U.N. ambassador, Nikki Haley. And he just announced her role.
From The State:
Tuesday, Trump's campaign arm and the Republican Finance Committee announced Gov. Henry McMaster and former governor and ambassador to the United Nations Nikki Haley will help co-lead Trump's South Carolina team ahead of the November general election.

Also joining the team is Republican U.S. Sens. Lindsey Graham and Tim Scott and U.S. Reps. Jeff Duncan, Ralph Norman, Tom Rice, William Timmons and Joe Wilson.
Few patriots have forgotten Haley's vital role in reshaping our country's involvement in the U.N.
Under her leadership, we pulled out of various groups that were throwing our money away. The United States cut back it's support for the U.N., which many Americans believe is corrupt.
Haley proved herself as a strong, no-nonsense leader. She appears fearless, even when facing off against world leaders and diplomats.
Many speculated that she would return to the Trump team after her time in the U.N. Some even speculated she would be his next running mate.
Instead, she will be headed to her home state to ensure South Carolina stays red.
Democrats have plenty of dirty tricks of their sleeves to pull out a win, even in conservative regions.
The presence of Nikki Haley, among others, will ensure South Carolina gives Trump a landslide victory.
After that, who knows what will be next for Haley? But I'm sure Trump won't forget her.
SHARE to thank Republicans like Nikki Haley for helping Trump win 2020!
Source: The State