Trump Shines Spotlight On New York Times – Catches Them Changing Corona Headline 3 Times To Help Democrats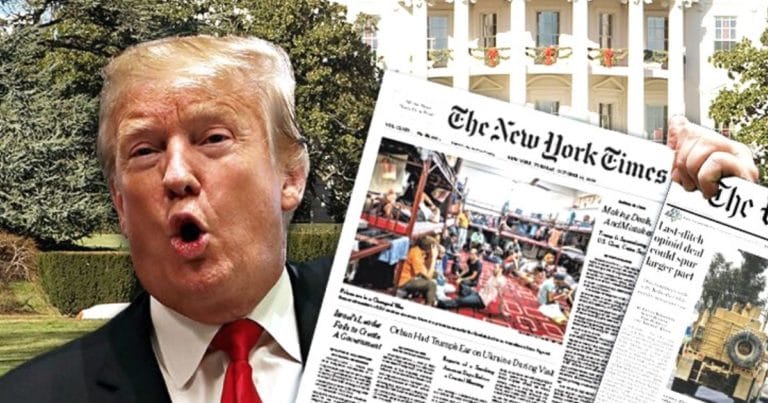 You can't get anything past President Trump—look what he caught!
The Democrats in Senate rejected an emergency coronavirus bill (twice now, as of this writing!). The New York Times covered the story.
But it seems they had to "rewrite" their headline to protect the Democrats. Instead of keeping the fairly accurate, original headline, which pointed the finger at Democrats, they changed it.
And Trump was quick to call them out on it.
From Twitter: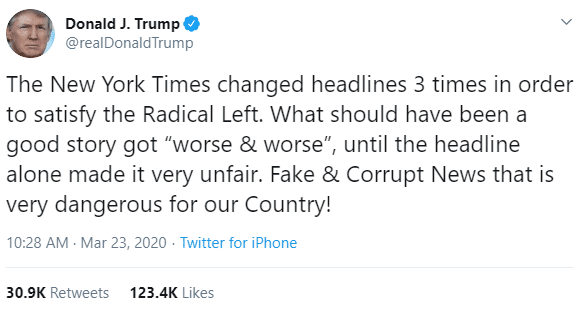 The New York Times changed headlines 3 times in order to satisfy the Radical Left. What should have been a good story got "worse & worse", until the headline alone made it very unfair. Fake & Corrupt News that is very dangerous for our Country!
President Trump slammed the New York Times to bowing to the "Radical Left." He said a good story got "worse and worse" as they adjusted the headline.
He called the newspaper "Fake and Corrupt" for making the story "very unfair."
Here is what they did.
From The Right Scoop:
So the New York Times posted an article on the rejection of the $1.8 trillion stimulus bill by the Democrats. It was rather normal: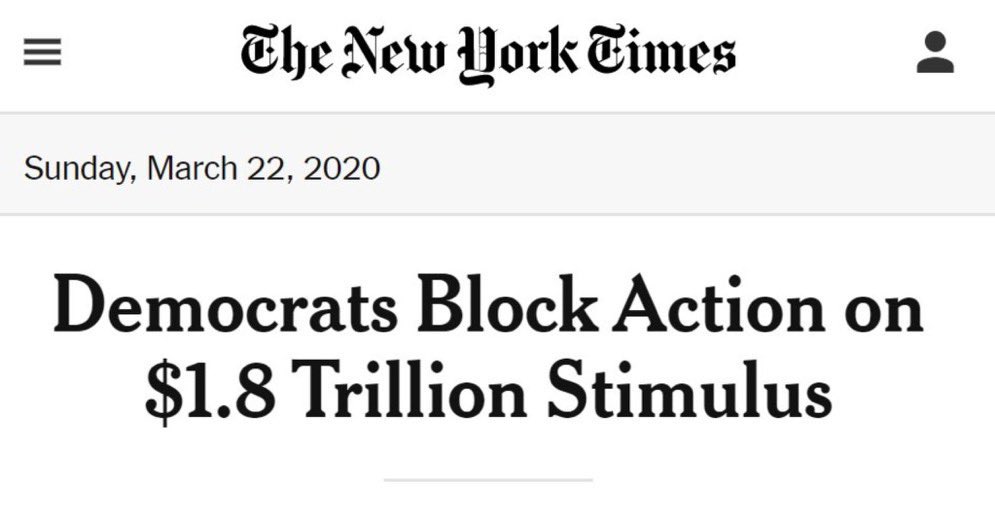 BUT… you can imagine how damaging that would be for the Democrats after the stock market is gonna open to one of its worst days as a result.

So they had to change it to make it better for Democrats: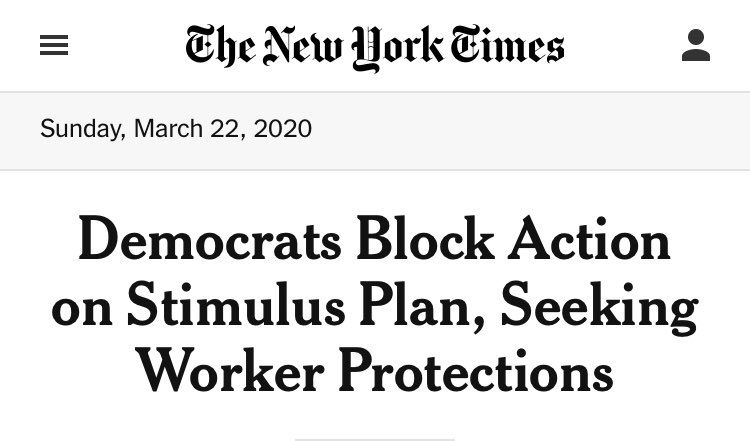 The New York Times originally titled the article, "Democrats Block Action on $1.8 Trillion Stimulus." I guess they realized that made the left look bad.
So, the changed it to, "Democrats Block Action on Stimulus Plan, Seeking Worker Protections." Not entirely accurate, but you can see how they are trying to defend the left.
Then they changed it even more. Did Schumer call them up to complain?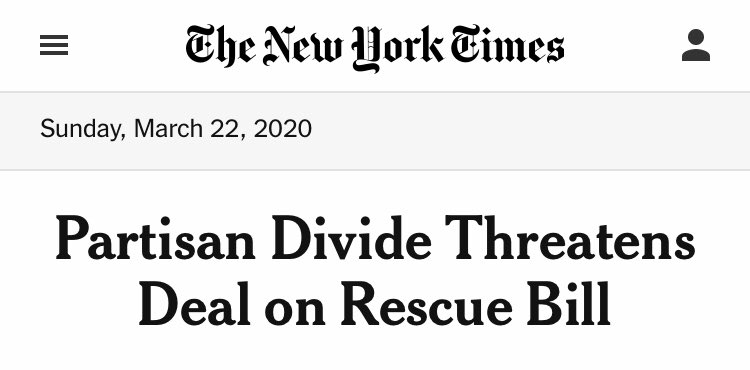 "Partisan Divide Threatens Deal on Rescue Bill," was the third title. Sounds pretty vague, right? As if they are trying to hide the fact that the partisans, in this case, were Democrats.
But that title might lead some to think Republicans were to blame. Even though Republicans were the ones to craft the bill and fight for its passing.
This is a pretty sickening trend. Millions of Americans call the New York Times and other outlets, "fake news."
Time and again, these newspapers fight back—saying that is an unfair and inaccurate attack.
Then they do stuff like this.
How is anyone supposed to trust the Times, especially now, when this kind of thing goes on?
SHARE to make sure the NYT and the Democrats don't get away with this.
Source: Twitter, The Right Scoop