President Trump Goes On Offense – Tells "Do Nothing Democrats" His Internal Polls Are Very Good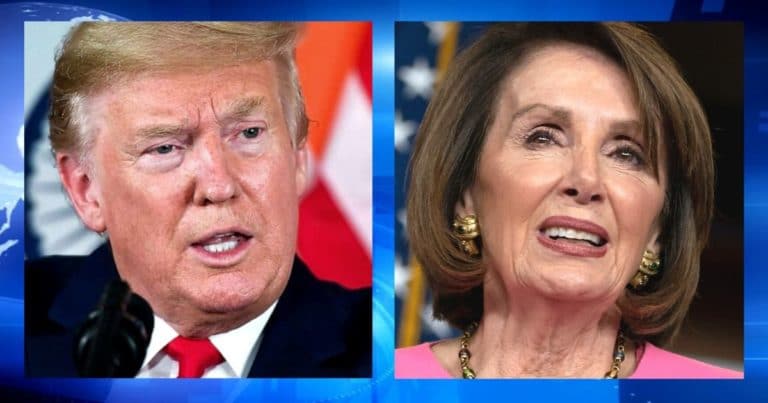 What's Happening:
Since the Spring, the mainstream media has been producing one poll after another claiming Trump is far behind Joe Biden. Recently, some outlets have even gone as far as to claim Trump will drop out of the race—over polls they produced themselves.
The president was happy to stay silent, for a time. Now he is exposing the left's "polls," revealing some inconvenient details:
Sorry to inform the Do Nothing Democrats, but I am getting VERY GOOD internal Polling Numbers. Just like 2016, the @nytimes Polls are Fake! The @FoxNews Polls are a JOKE! Do you think they will apologize to me & their subscribers AGAIN when I WIN? People want LAW, ORDER & SAFETY!
Our Take:
President Trump questioned the accuracy of the MSM's polls, saying his internal polls are "very good." It's not hard to believe that left-leaning media outlets—that have sought to undermine Trump for four years—would produce negative polls just months before the election.
If Trump's internal polls are accurate, that would match the enthusiasm seen at recent rallies and events. Even during the lockdowns, Americans gathered in droves to see the president's motorcade as they visited various states.
A recent Republican approval poll gave Trump a 95% approval—matching the approval of such presidents as Ronald Reagan. According to a recent Rasmussen poll, Donald Trump has a higher than normal approval among black voters.
We could be looking at a repeat of 2016—when the mainstream media predicted a clear Hillary Clinton landslide win. They were clearly wrong, as voter enthusiasm drowned out polls and ushered Trump into office.
Is it possible these current polls from mainstream media outlets are designed to discourage Trump supporters?
Key Takeaways:
President Trump revealed internal polls looked "very good," contradicting MSM polls.
Trump has enjoyed enthusiastic support among Republicans and even black voters.
Some suggest we are seeing a repeat of 2016, with liberal pollsters getting it wrong again.
Source: Twitter