President Trump Goes After Paul Ryan – Blames The Former Speakers For All The Negative Coverage From Fox News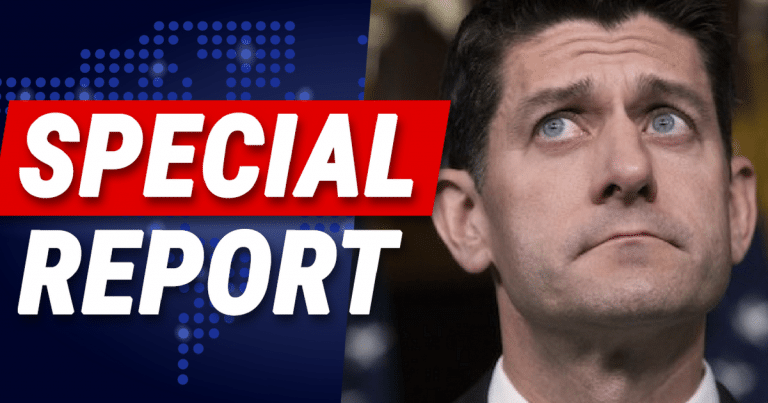 Donald Trump has to watch out for more than the Democrats—he still has RINOs and NeverTrumpers coming after him!
It seems these "wolves in conservative clothing" don't want Trump to succeed. Even in this crucial election season, they are trying to chip away at the president's support.
One of those possible enemies? Former Speaker Paul Ryan. You remember Ryan. This conservative had so much "integrity," he never bought a house in D.C.
Until he left Congress, that is. Once he got a cushy think tank job and landed on the board of Fox News, he moved the family to D.C.
Now it seems Ryan is continuing to oppose the Trump administration. So the president is calling him out.
From Breitbart:
President Donald Trump on Thursday slammed Fox News Channel board member and former House Speaker Paul Ryan (R-WI) for the network's negative coverage of his debate performances during the 2016 presidential campaign.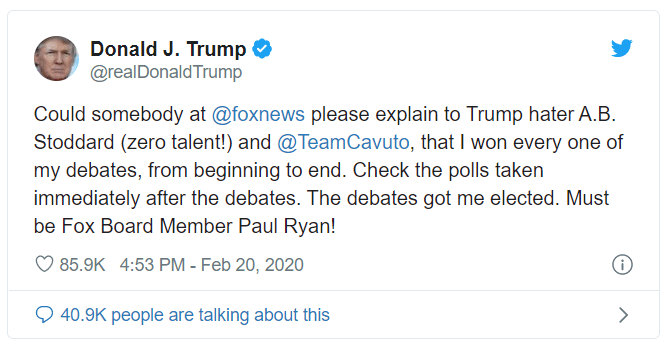 Wow. Trump called out Fox News' negative coverage of his 2016 debates. He speculated if Fox board member Paul Ryan is behind the anti-Trump coverage.
You might think that "conservative" Fox News is behind the president 100%. That doesn't seem to be the case.
While there are many pro-Trump hosts and journalists on the network (and the other fair network, compared to the others), there are a few key people working there that hate Trump.
After all, this network hired Donna Brazile, the former DNC head who gave debate questions to Hillary.
Hosts Neil Cavuto and a few others don't hide their disdain for Trump, slamming the president on a regular basis.
And the less said about former Fox News host Shep Smith, the better!
Odd that Cavuto and Stoddard would go out of their way to say Trump did poorly during the primary debates.
If I remember correctly, Trump won the 2016 nomination. So, I guess Americans really liked his performances, right?
Why would Fox News bother to even bring this up? Is it possible that Paul Ryan really is a bitter anti-Trumper, even now?
You'd think Republicans would be fighting for Trump's re-election. Perhaps not.
SHARE to tell Paul Ryan and Fox News to cut out the negative Trump coverage!
Source: Breitbart