Trump Blames Pelosi And Schumer For Job Losses – Then Orders Them To Stop Their 'Endless Vacation,' Pass Legislation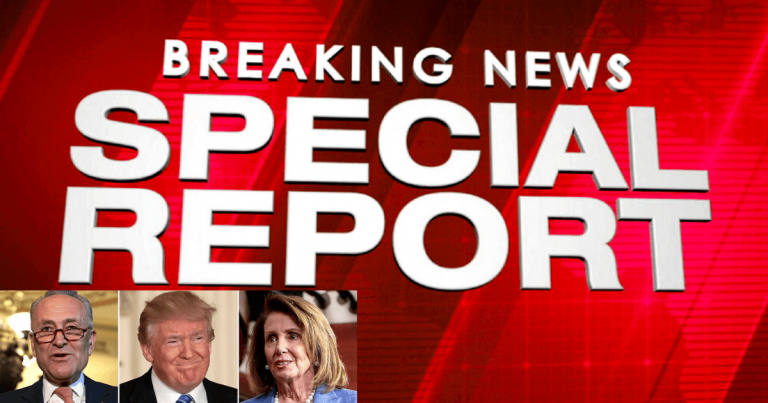 You better believe Trump is fed up. Over a week ago he requested funds to keep small businesses alive.
Pelosi and Schumer refused. They blocked needed legislation to replenish the program. And now the job losses are piling up.
President Trump thinks 20 million unemployed is unacceptable. Now, he's dropping the gauntlet on these do-nothing Dems.
From Twitter:
Today people started losing their jobs because of Crazy Nancy Pelosi, Cryin' Chuck Schumer, and the Radical Left, Do Nothing Democrats, who should immediately come back to Washington and approve legislation to help families in America. End your ENDLESS VACATION!
Trump slammed Nancy Pelosi and Chuck Schumer. He said people are losing their jobs because their Democrats are on an "endless vacation."
The small business loan program provided money so Americans wouldn't be laid off. But the money ran out, as Republicans predicted.
Many hurting businesses had no choice but to stop sending out paychecks. Had Democrats provided funding last week, this wouldn't have happened.
And don't ya know? These do-nothing hacks are now on "vacation."
Americans can't put food on the table, while Nancy Pelosi has plenty of gourmet ice cream stashed away. It's enough to make you lose your appetite.
As Pelosi shows off her expensive freezer, many Americans worry if they can pay their rent. The rest of Congress goes off to enjoy themselves, unconcerned with the damage they caused.
And they wonder why Americans despise the Washington swamp?
SHARE to demand Democrats to get back to work.
Source: Twitter