Trump Turns The Tables On Pelosi – Accuses Her Of Stuffing 'Slush Fund' Loophole Into Coronavirus Bill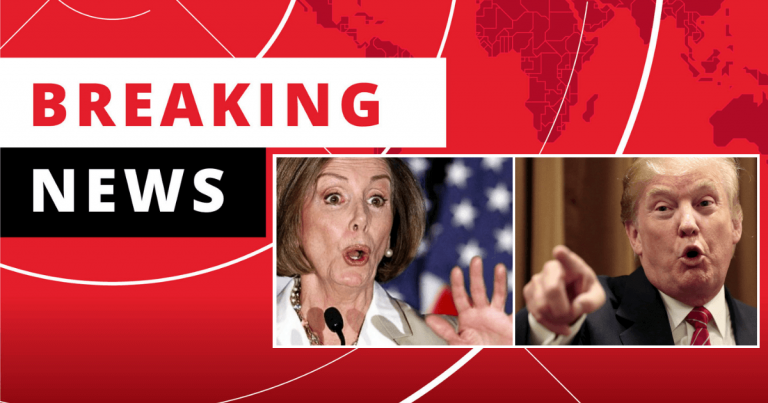 Donald Trump is working to help all Americans during this difficult time. But guess who is standing in the way?
None other than Impeachment Pelosi.
He wants a clean, straightforward bill that will help Americans financially. Nothing can be more helpful right now that measures to alleviate any burdens people might be feeling.
Instead, Pelosi seems to be trying to get away with her own pet project.
She's trying to slip a provision into the bill that many Americans oppose.
From Washington Examiner:
Several White House officials have accused House Speaker Nancy Pelosi of trying to slip in an exception for the Hyde Amendment into a coronavirus stimulus bill…

"Under the guise of protecting people, Speaker Pelosi is working to make sure taxpayer dollars are spent covering abortion, which is not only backwards but goes against historical norms."
The White House called out Nancy Pelosi for trying to slip an exception for the Hyde Amendment into the current coronavirus bill.
This would have provided tax dollars to cover their pro-choice agenda—which they say "goes against historical norms."
Let's be real here: Americans are greatly concerned about this virus. Anything the government can do to ease tensions would be a benefit.
Instead of doing that, Pelosi is trying to exploit the situation. How is this funding going to confront the spread of COVID-19?
Why isn't she just focused on passing straightforward legislation to help all Americans?
We've always complained about how Pelosi seems to undermine the administration at every turn. But right now, is that acceptable?
Should she be playing partisan games, while so many struggles with worry?
Many people are sick and many more might get infected. Yet Pelosi thinks she can play this game.
I don't know about you, but it's high time this Speaker grew up and did her job.
SHARE to thank Trump for shutting down Pelosi's tricks!
Source: Washington Examiner