Trump Plans To End Obama's Legacy – Donald Is Likely Refiling DACA Papers This Week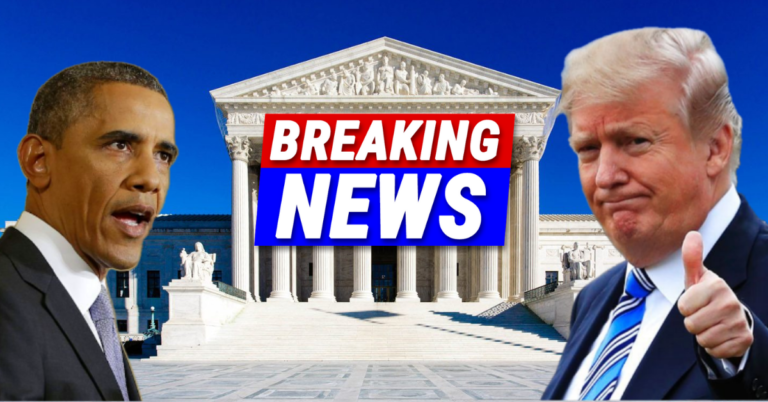 What's Happening:
Recently, the mainstream media made a big deal over a Supreme Court ruling that rejected Trump's rescinding of Obama's DACA policy. But what they overlooked was that while the court ruled Trump was not allowed to revoke DACA at the time, they opened the door for the administration to file more detailed paperwork on the issue.
The court effectively delayed the ending of DACA, rather than upholding it. President Trump pointed out this detail over Twitter, even though he made it clear he disagreed with the court's ruling.
Now, it appears the administration is ready to refile paperwork, ending Obama's policy for good:
President Trump is expected to refile paperwork this week to rescind the Deferred Action for Childhood Arrivals (DACA) program…

Trump was initially expected to move to once again rescind the Obama-era program last week, but it was pushed back, according to one source. The exact timing remains in flux, but Trump is now expected to file the paperwork this week.
President Trump has stressed the legal limbo DACA recipients are stuck in. The "program" (not enacted by executive order or legislation) prevents these people from being deported, but it does not provide any means by which they can achieve legal status.
The president has frequently called on Congress, including Democrats, to provide a solution to this problem. He has even invited leaders including Nancy Pelosi and Chuck Schumer to the negotiating table. Frequently, these Democrats have declined to even discuss the issue. Trump has pointed to their repeated rejections of his offers as a sign that Democrats do not intend to actually help DACA recipients at all.
DACA recipients may be deferred from being deported by the federal government, but they are unable to properly apply for visas or citizenship. Trump has promised to provide an alternative to Obama's policy but has been blocked by liberals.
It appears that Congress is unwilling to forge a better solution to the thousands of people stuck in this predicament. Democrats seem to be taking credit for DACA (the limbo status that prevents people from earning citizenship) but refuse to do anything to give them legal status in the United States.
Should Trump successfully rescind DACA, it would compel Congress to come up with legislation. Trump has expressed an unwillingness to deport these people, but simply provide a legitimate path for them to stay.
Key Takeaways:
President Trump plans on submitting new paperwork to rescind DACA
The Supreme Court previously rejected his early efforts to end the Obama-era policy.
Democrats claim to be defenders of DACA recipients but have done nothing to provide a real solution to the situation.
Source: The Hill