Trump Predicts Senate Impeachment Vote – Says He Thinks Some Democrats Will Vote To Acquit Him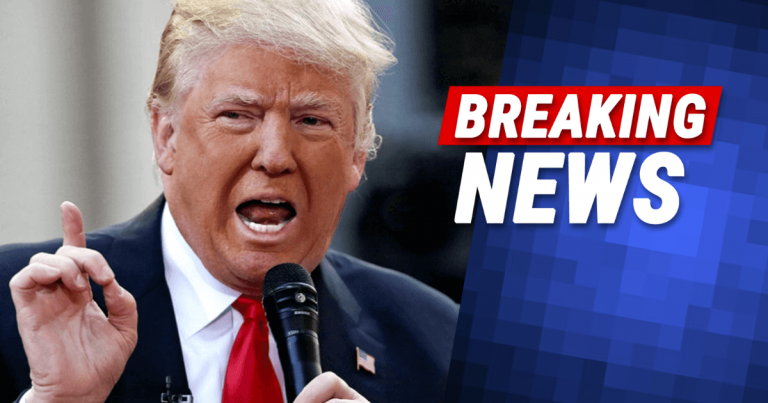 We are getting close to the end of this impeachment saga. The final Senate vote might be coming up sooner than the left was hoping.
With word that key Republicans won't support witnesses, the entire Senate could vote to end this thing tonight or tomorrow.
Seeing how this is shaking out, the president himself made a bold prediction.
It's not a stretch to say all Republicans will vote in unity to acquit the president.
But it might end up being worse than that for the Democrats.
From Breitbart:
Trump said, "I got to watch a little bit. It's very boring to watch, I have to say that. It's very boring. I call it the impeachment hoax. And that's what it is. It's a hoax. It should have never taken place, should have never been allowed to happen. But I have great confidence in Republican senators, and probably some Democrats, from what I understand."
Uh-oh! During a recent interview, President Trump predicted that Republicans and a few Democrats, will vote to acquit him.
He called this impeachment process a hoax and said he had great confidence that Republicans and some Democrats would do the right thing.
How could this be?
Well, remember what we said during the House trial? There were many Democrat congresspeople from red districts. If they voted to impeach, they could lose their jobs in November.
(And they probably will.)
The same is true for several Democrats in the Senate. Joe Manchin is from West Virginia, a Trump state. As are a few others.
In fact, reports have shown even Dianne Feinstein recently voiced she was considering clearing the president based on the evidence available.
On top of that, many senators (including Democrats) have complained that the House's case was weak and rushed. They refused to go through the courts to issue subpoenas, then tried to fix that in the Senate trial.
Not to mention how Pelosi never put the inquiry to a full House vote (which some say makes this entire thing invalid).
By the end of this weekend, we could be seeing the end of this impeachment hoax for good. But to see a few Democrats vote to end this charade?
Now that would truly send Pelosi, Schumer, and their goons reeling!
SHARE if you think Republicans and Democrats will acquit Trump!
Source: Breitbart