President Trump Is Finally Pulling Out – And It's All Their Fault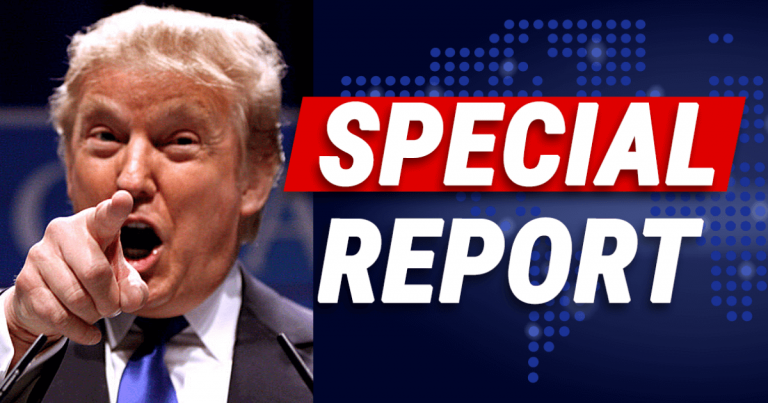 They thought Donald would roll over like Obama – he's dropping the final hammer on them.
Donald Trump is no pushover. That's a shocking reality to many in our country, who are used to wimpy presidents.
He vowed to put America first. So, if you try to screw over our country, or break a deal, he's not going to forget it.
The days of abusing the United States are over. And Trump just proved it, by pulling out of a historic deal.
From AP News:
The United States announced Friday that it was pulling out of a landmark nuclear arms control treaty with Russia, accusing Moscow of violating the Cold War-era pact with "impunity" by continuing to develop banned missiles.

President Donald Trump said Russia has been secretly developing "a prohibited missile system that poses a direct threat to our allies and troops abroad." He said the U.S. had adhered to the Intermediate-Range Nuclear Forces treaty since it was signed in 1987, but Russia has not.
SHARE to thank President Trump for standing up to Russia!
We've seen countless nations disrespect our treaties and deals. Meanwhile, we suffer, playing by the rules like good little boys and girls.
Iran was making nukes and we gave them cash. China and India polluted the world, while we had to pay them cash (thanks to the Paris Climate Agreement).
And Russia was building weapons that threatened us and Europe, while we played by the rules.
No more.
The media, as usual, is freaking out. They claim this will lead to war. Of course, it won't. Not doing anything as Russia amassed arms would have.
Now, the United States can properly protect itself and our allies. Without the burden of an outdated treaty that was a laughing stock to Russia.
Liberals have been blaming Russia for all kinds of things. Now, we see Russia was doing something bad and the left doesn't care.
By ending this treaty, President Trump will force Russia to negotiate a new deal. One that helps us and requires them to play fair.
SHARE to thank President Trump for standing up to Russia!
Source: AP News