Trump Reveals Explosive Mar-a-Lago Evidence – Donald Claims He Has Tapes They Don't Want Him to Show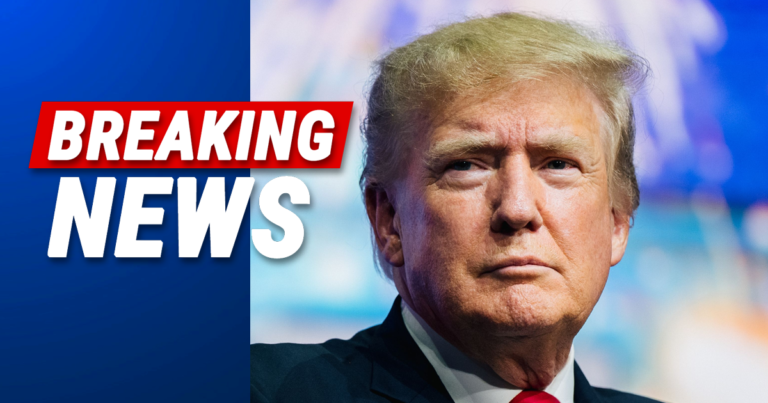 The FBI raid on former President Donald Trump's Mar-a-Lago estate hit the political news world like a ton of bricks last year.
Trump critics immediately latched on, as they used this as ammunition to prove that Trump should never have been President — and should never be President again.
However, #45 claims there's something people don't know.
The FBI reportedly removed multiple boxes of classified documents from Trump's home, and the scandal has been shrouded in controversy and mystery ever since.
Since then, current POTUS Joe Biden has also been caught with having classified docs in personal areas, a fact that Trump continues to mention.
In a new interview this week, Trump said Biden has classified docs "stored in Chinatown."
He also clarified his position on Hannity (via Fox News):
All of a sudden they raided Mar-a-Lago, viciously raided Mar-a-Lago. I have tape — and I gave them tapes, you know, I gave them tapes of storage areas, I gave it to 'em — I could've held that back.

I wasn't holding anything back that I cared about. But you know the tape they don't want me to reveal? … the raid itself.
The latter statement is what everyone is talking about now: the fact that Trump has tapes that show the raid itself.
And apparently, that footage is important because they don't want it to become public.
On top of that, it's interesting to hear about Trump's communication with the FBI prior to the raid:
This was a lock, we had a good, strong lock. They asked could we put a second one. And then, I don't know what the timing was, they come in and raid.

We would've given them the stuff had they asked for it. But you know what it is? This is election interference. They're trying to make it look bad.
The former Commander-in-Chief finished by saying that he believes the raid actually helped him.
He said the entire thing backfired on Washington because people who weren't Trump supporters before, actually became supporters after the raid.
There is some polling evidence that shows the recent attack on Trump (the indictment that hangs in the balance), increases support for the former President.
As for Biden, Trump believes "he's getting paid off by China":
Joe Biden's got 1,850 boxes in Delaware… Now they say he's getting paid off by China and he's got boxes stored in Chinatown.
The classified document scandal surrounding both Trump and Biden likely won't go away any time soon.
And the longer much of it remains a mystery to American citizens, the more people are going to have questions — and that could impact the 2024 election.
Key Takeaways:
Former President Donald Trump claims to have tapes of the FBI raid on his Mar-a-Lago estate.
He says he was asked not to reveal that footage, and also says he communicated with the FBI before the raid.
Trump further ripped Joe Biden for "getting paid off by China" and having "boxes stored in Chinatown."
Source: Fox News