Hours Before Donald Trump's Blue State Rally – Video Captures A Line Stretching Over A Thousand People Long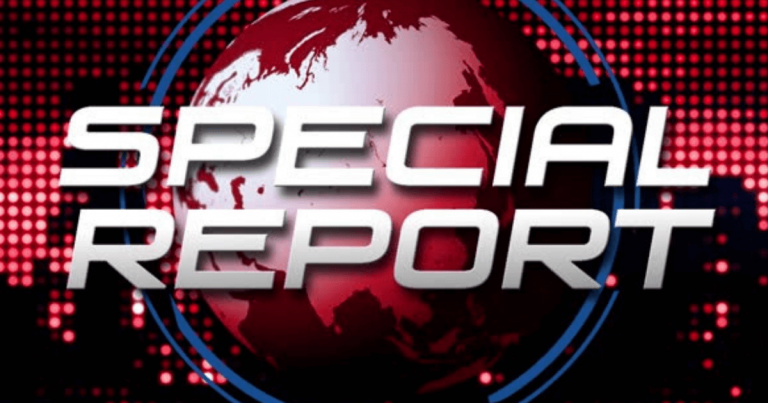 The mainstream media seems to be working overtime to convince us that Americans have turned on the president with their 93% negative media coverage.
Their negative coverage has only increased since the Democrat impeachment trials began.
But all signs point to the fact that Americans are backing Trump more than ever.
Trump is having a big rally tonight in a blue state. And a video has captured something amazing is happening "behind enemy lines."
From Fox News:
Sprawling lines were forming overnight in the Jersey Shore destination of Wildwood in anticipation of President Trump's campaign rally scheduled for late Tuesday, in a show of support by Trump's faithful amid the bruising impeachment fight back in Washington.
1,000 Trump Supporters Camping Out in Wildwood! https://t.co/yC0gl1faqA

— Jack Posobiec🇺🇸 (@JackPosobiec) January 27, 2020
Wow. The night before Trump's rally in Wildwood, NJ, thousands have lined up outside. The venue can only hold 7,500 guests—but reports say that over 100,000 people have requested tickets.
It seems many supporters aren't leaving things up to chance. They got in line at the venue early enough to score a seat.
But those that can't make it in won't be left out in the cold. The campaign will be setting up large screens outside the venue for the overflow crowd (which is something they often do, due to massive turnout).
What's so amazing about this is that New Jersey is considered a left-wing stronghold. Most of their elected officials have been Democrats in the recent past.
Yet we are seeing the kind of excitement for Trump's rally we normally see in Texas—not Jersey!
What does that tell you?
That, even as Democrats try to defeat Trump, support for him is growing. There isn't supposed to be this kind of enthusiasm for the president on the East Coast.
Democrats think they have blue states like NJ all wrapped up. But if these many people are eager to see the president here, what state isn't up for grabs?
Americans from all backgrounds have watched Trump win again and again. At the same time, we've watched Democrats obstruct and work against the president.
Which side would you support?
SHARE to let everyone know what's going on outside Trump's rally!