Trump Crashes Through Presidential Record – More Than Reagan, Clinton, Bush, Or Obama, Trump Has Appointed More Judges In 3 Years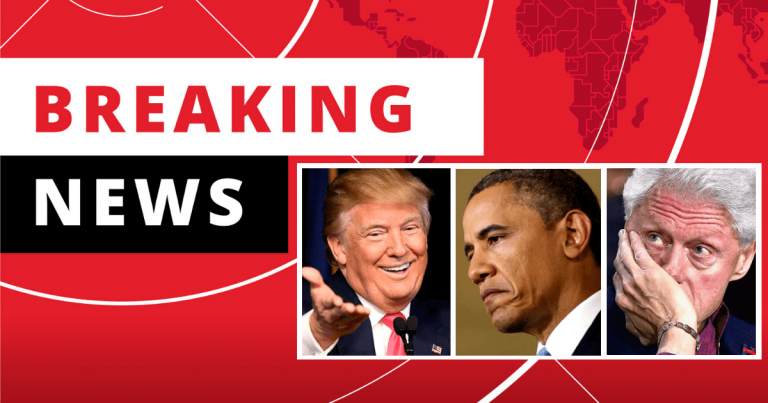 I didn't think Donald could – but he smashed it!
While Democrats get worked up about impeachment, they're missing the massive changes Trump is making to our government. Change they can't stop.
President Trump is rocking our stock market and economy. During his time in office, the stock market set ONE HUNDRED new records. Unemployment is at all-time lows.
But that's only the tip of the iceberg. His biggest achievement might be in the judiciary.
Because, in just three years, he and the GOP have transformed the judiciary more than any president in the latest forty years.
From Washington Examiner:
President Trump has installed more federal circuit court judges than any president in the past four decades, topping Presidents Ronald Reagan, Bill Clinton, and Barack Obama…

"This president and this Senate have prioritized confirming impressive men and women to these lifetime appointments," said Senate Majority Leader Mitch McConnell.

"At the close of business today, it so happens, one in every four judges on the federal courts of appeals will have been nominated by President Trump and confirmed by us here in the Senate," he added.
Wow. Trump has appointed 45 circuit court judges. He's appointed over 160 federal judges in all.
In fact, one in four judges on the court of appeals is a Trump appointee. That's pretty huge.
His record dwarfs Obama, both Bushes, Clinton, and even Reagan.
These are young conservative judges that will serve on the bench for their entire lives. They will be handling cases that affect every last American.
And they will uphold the Constitution as written, instead of rewriting it as progressive judges do.
This is a major win for conservatives across America. And a major setback for Democrats. House Democrats are scrambling to stop Trump with impeachment.
But it's the Senate that votes on Trump's picks. And, thanks to the GOP majority, there is little the Left can do to stop him.
Even after Trump leaves the White House, these judges will continue to protect our values and freedoms.
I'm betting they're losing hope right about now.
Good. That means more hope for America.
SHARE to thank President Trump for appointing judges who follow the Constitution!
Source; Washington Examiner