Trump's Blue-State RINO Showdown Turns into Blowout – Governor Hogan Candidate Loses to Donald-Endorsed Cox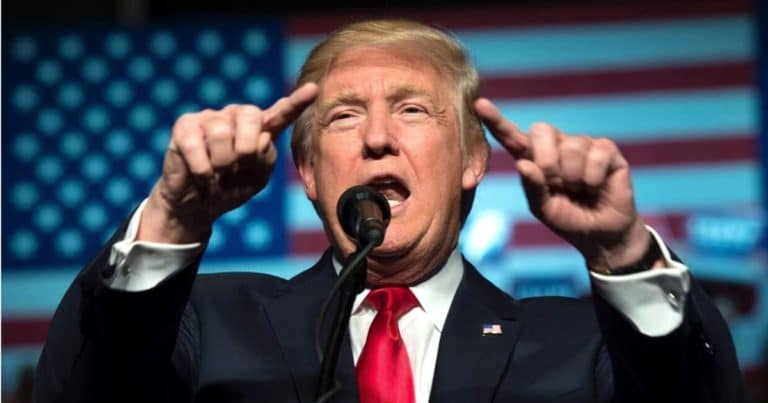 What's Happening:
This week, another round of primary races was decided. In one state, a retiring GOP governor will be replaced.
The establishment was getting behind Republican candidate Kelly Schulz.
But Trump called on voters to back a man that vows to put them first. Guess who won?
From Fox News:
The Associated Press projects that Dan Cox is the winner of Maryland's Republican gubernatorial primary…

Trump, on the eve of the primary, took aim at both Hogan — a vocal Republican Trump critic — and Schulz…

The former president urged Maryland voters to cast a ballot for Cox and "get rid Shutdown RINO Larry Hogan who is trying to get another RINO into office, Kelly Schulz."
In one of the stranger primary races we've seen lately, RINO outgoing Maryland Gov. Larry Hogan urged voters to nominate Kelly Schulz.
Trump, branding both of them as RINOs, instead backed state delegate, Dan Cox.
In a weird twist, Democrats thought they could meddle in the race. Thinking that Cox would lose to their candidate, they spent $2 million on ads trying to get him to win.
And the media scoffs when Trump says Democrats undermine our elections!
Apparently, Democrats view Cox as a liability, because he supports Trump and is a conservative lawmaker.
I guess Democrats still haven't figured it out yet. Trump is a force to be reckoned with this election cycle. His endorsement streak is scary good.
Maryland is considered a blue-leaning state. If Trump can get Cox elected, it means all bets are off.
Even in largely Democrat-controlled regions, conservatives are making headway.
It happened in Virginia last year. And it might happen again in Maryland.
Key Takeaways:
Trump-backed Dan Cox won the Maryland GOP primary for governor.
He beat Kelly Schulz, who was backed by outgoing Gov. Larry Hogan.
Democrats spent money to help Cox, hoping he'd lose to their candidate.
Source: Fox News