After Trump Accused Of Ignoring Russian Bounties – The Pentagon Claims There Is 'No Corroborating Evidence'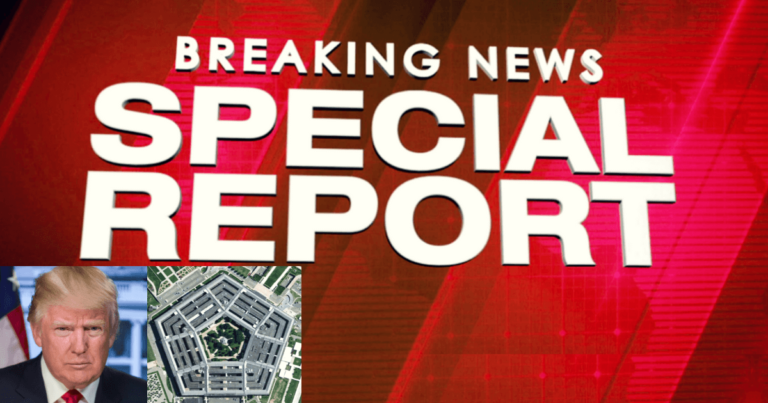 What's Happening:
A recent New York Times article claimed President Trump was briefed about alleged bounties placed by Russian agents on U.S. forces in the Middle East. The paper claims the president disregarded the warnings, thus putting Americans in danger.
But the president has struck back, saying his intelligence officials never briefed him on such bounties. He has gone as far as to say the Times' report is unverified and "fake news."
Now, a fairly authoritative source—the Pentagon—is commenting on the matter. They've made it very clear that there is "no corroborating evidence" to validate the paper's story:
The Department of Defense is the latest in the Trump administration to denounce a New York Times report alleging that Russian military spies had placed bounties with the Taliban for the death of U.S. troops.

"…To date, DOD has no corroborating evidence to validate the recent allegations found in open-source reports. Regardless, we always take the safety and security of our forces in Afghanistan – and around the world – most seriously and therefore continuously adopt measures to prevent harm from potential threats," Chief Pentagon Spokesman Jonathan Hoffman said.
President Trump has called on the New York Times to reveal the sources they claim gave them their information. Frequently, media outlets make claims about the Trump administration, citing "anonymous sources." To date, none have been willing to confirm such claims by revealing their sources.
The president uses this as a reason to discredit and dismiss the paper's latest story. The Trump administration has consistently denied what the paper has said, confirming the president's stance that he was never briefed. The Pentagon backs the president by saying there is no evidence that validates what the Times is saying.
Intel about a supposed bounty may have been discovered, but only verifiable intelligence is relayed to the president.
It is common practice for "false flags" or bad intel to be leaked to intelligence agencies. If data is deemed unverifiable, then intelligence officials will not bother the president with it.
With the Pentagon's official statement, it appears this bounty story is just that. The Times stumbled upon some unverifiable data, it seems, and is pushing it to apparently discredit the president just before the election.
Considering the New York Times' track record of late, this might be the best explanation.
Key Takeaways:
The Pentagon denies the Times' story about bounties from Russian agents.
They say there is "no corroborating evidence" that validates the allegations.
President Trump has said he was never briefed on the bounties, calling it a hoax.
Source: American Military News