Trump Seals "Historic" $350 Million Deal – And Donald Just Distanced China From The U.S. In Pharmaceuticals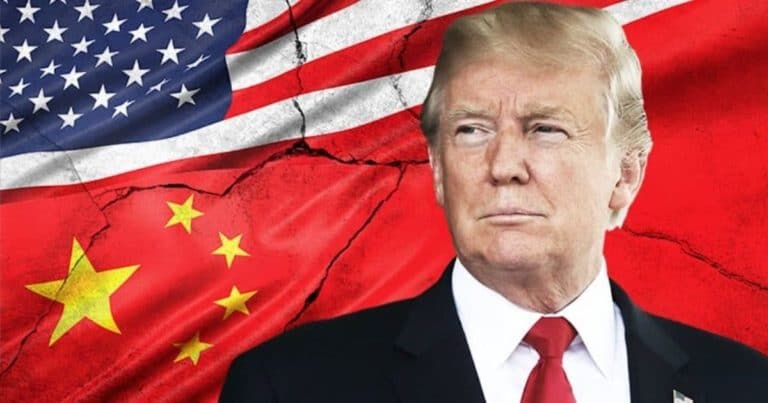 What's Happening:
In the aftermath of the COVID-19 outbreak, President Trump has discussed moving manufacturing back to the U.S. from China. He has previously inked a deal with a Taiwanese chipmaker to build a plant in Arizona.
Now, he has secured a deal to build a stockpile of medical ingredients—to reduce the nation's dependency on foreign pharmaceuticals:
"Seeking to secure the nation's supply of critical medications, the Trump administration has signed a $354 million contract that would create the nation's first strategic stockpile of key ingredients needed to make medicines," NBC News reported. "The agreement was signed Monday with Phlow Corp., a generic drug maker based in Virginia."
Why It's Important:
The virus pandemic exposed America's debilitating reliance on foreign-made goods. Much of the country's medical supplies—including drugs and PPE—are made overseas.
Many have pointed out the danger of relying on a foreign country, at a time when travel is heavily restricted.
President Trump has also been particularly critical of China—where the virus is believed to have originated, and the country has warned it may limit the supply of pharmaceuticals to the U.S.
He has sought to break the United States free of China's manufacturing monopoly, especially in pharmaceuticals —both as a preventative measure and as punishment.
The deal also continues Trump's America First agenda. The $350 million deal was signed with an American company, who will provide the supplies.
Key Takeaways:
President Trump signed a deal to build a national stockpile of medical ingredients.
The deal is meant to reduce the country's reliance on China's manufacturing monopoly.
Trump made the deal with Phlow Crop, a Virginia-based company.
Source: Daily Wire