Days After President Trump Seals China Deal – His Approval Rating With Farmers Hits Fresh Highs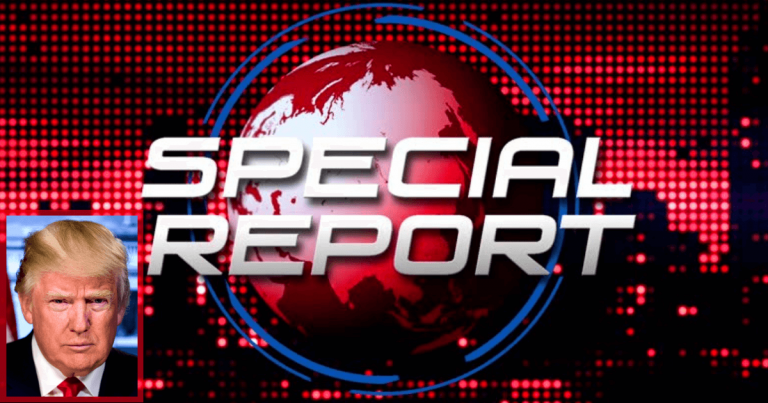 Democrats and economic "experts" have endlessly criticized President Trump's strong stance on China.
The president has been playing hardball with the Communist nation for a long time. He hit them with heavy trade tariffs some said would backfire.
Oh really? I guess these experts have no answer for what Trump did recently.
Thanks to the president's tough policy, he signed a groundbreaking deal with China. Phase One of the deal brings in roughly $200 billion for American workers.
Add to that his history-making USMCA (which gets rid of job-killing NAFTA), Trump's been making good on his promise to protect American factories and farmers.
Now we get to see what farmers really think of the man.
From Breitbart:
According to the latest Farm Journal Pulse Poll, which featured responses from 1,286 farmers, President Trump received an approval rating of 83 percent, a point higher than the previous poll. Only 18 percent disapprove of President Trump. Since Farm Journal's tracking of Trump's support from farmers in recent months, the latest poll marks his highest approval.
Wow. This is a poll you won't see on CNN!
According to the latest poll from Farm Journal, American farmers approve of President Trump by a staggering 83%.
That's a point higher than the previous poll, meaning they are liking him more and more.
Why is Trump enjoying such great numbers with American farmers? Because he keeps making good on his promises.
Back in 2017, he passed a tax cuts bill that is helping all American businesses. He continues to land deals that bring big cash to American farms.
Now, with the Phase One China deal and the USMCA, farmers have a lot to look forward to.
Both of these deals secure opportunity and investment for American farms. China will be buying quite a bit of produce from our farms.
The USMCA protects American farmers, unlike NAFTA, which created an unfair advantage for our competitors.
With deals like this, why wouldn't our farmers celebrate?
SHARE to thank President Trump for helping our farmers!
Source: Breitbart