Trump Invites GOP Senators To 'Restart Council' – But Donald Specifically Leaves Off Senator Mitt Romney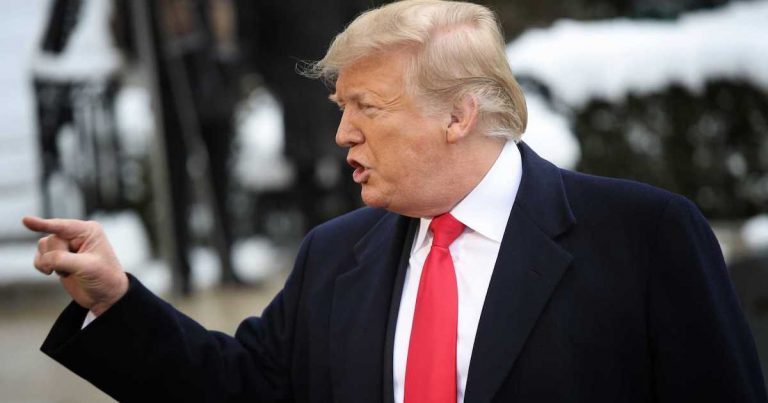 President Trump wants America to get rolling again. Soon.
Our Commander-in-Chief wants us to be safe, yes. But he also understands the necessity of a functioning economy, which is why he's working on restart guidelines for the country.
Yesterday, Trump hosted a series of phone calls with dozens of lawmakers. He invited them to serve on a panel, which will be called the "Opening Up America Again Congressional Group."
And he invited every Republican senator … except one.
The name he DIDN'T call probably shouldn't come as a surprise. After all, he's a long-time rival.
It's the man who stood against Trump back in February: Mitt Romney.
Via Fox News:
President Trump on Thursday hosted phone calls with dozens of bipartisan lawmakers, including every Republican senator — except Mitt Romney.
Sorry, Mitt!
Yeah, I'd call this a pretty significant snub. The new panel is critically important, and it'd be an honor to be selected by the President.
They'll talk about a variety of topics, including funding for the Paycheck Protection Program, supply chains, essential vs. non-essential workers, and relief for small businesses.
However, Romney won't be involved.
Maybe it's a little payback, though. Remember, Mitt was the only Republican who voted to impeach the President back in February.
Consequently, Trump called Romney a "disgrace" for doing that, and many Republican and conservative politicians agreed.
As a result, this could be some Capitol Hill revenge. "You vote to impeach me? Then I don't need you on any panel or council I organize."
At any rate, I'm hoping we see these new guidelines soon. We need the economy to start rolling again, FAST.
White House officials say the guidelines will be "data-driven," and will vary county-by-county and state-by-state.
Either way, though, Romney won't get a say. Isn't that too bad?
Do you believe Trump was right to ignore Mitt Romney for this council? SHARE if you do!
Source: Fox News