Trump Sent Spinning By 2020 Poll – If It Holds Up, His Reelection Is All But Locked Up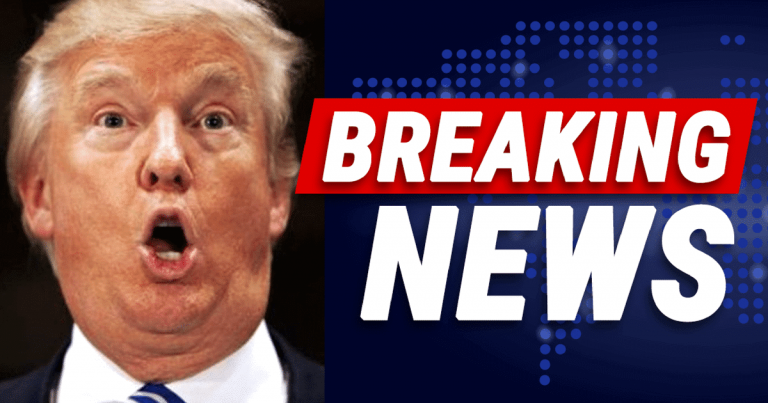 Not in a million years did Donald think he'd get this!
You might be wondering why Democrats would take such a huge risk to impeach Trump.
Why do they believe that is the only way they can beat Trump in 2020? Do they have little confidence in their candidates?
Or perhaps, they know something that we don't? Perhaps it's this remarkable shift in recent polling groups.
In fact, three major polls have come out, that spell total doom for Democrats in 2020.
If they hold true, Democrats are in big, super-duper trouble.
From Washington Examiner:
A growing number of polls show that President Trump is gaining the support of black voters above what any Republican president has ever received. Both Emerson Polling and Rasmussen Reports have it at about 34%, a stunning number.

And a new Zogby Analytics survey found that African American support is at the "highest levels of the year," driven by a strong economy, historically low black unemployment, and Trump's agenda to support minority small businesses, historically black colleges and universities, and passage of criminal justice reform.
Woah. We reported on the Emerson and Rasmussen polls that show black voter support for Trump at unprecedented levels.
Both polls had black support at around 35%. That's not supposed to happen.
Black voters have been told, for decades, that their only hope is to vote Democrat.
But another poll has come out saying support for Donald Trump among black voters is at the "highest levels of the year."
And that's during unending talk of impeachment.
Hmm… maybe that's why Democrats are risking their entire party on a sham impeachment?
Listen, black voters aren't stupid. Despite the endless narrative that Republicans "hate" African Americans, black people are seeing just the opposite.
Donald Trump's economy is helping Americans—all Americans—thrive.
The economy is booming. Trump scored us energy independence.
Trump landed trade deals that are bringing in jobs. His policy at the border is protecting jobs for working Americans.
At the same time, far-left Democrats are embracing a platform that has left the black base behind.
Long gone are the days of "Yes we can." Democrats have become the party of "do what we say." And black voters are saying no.
SHARE if you're board for a Trump 2020 landslide!
Source: Washington Examiner