Trump Signs Urgent Outbreak Order – Millions Of Americans Helped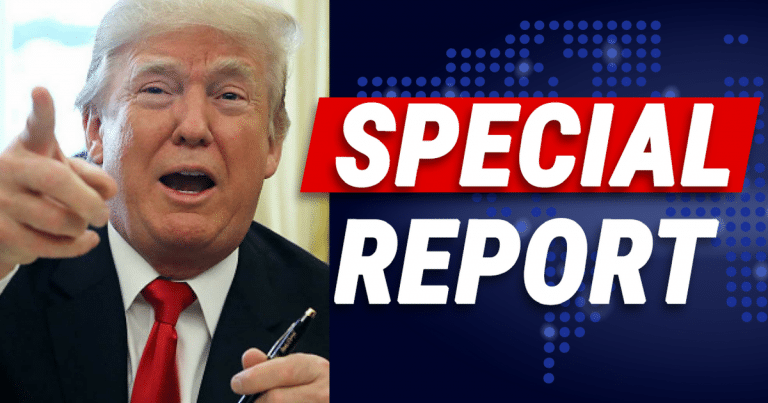 It's getting out of hand, so Donald is taking swift action.
In only two years, Trump has set a record in accomplishments for America.
We talk a lot about what he's done. But the truth is, there is so much going on, important achievements are often overlooked.
(And of course, the fake news ignores them entirely.)
Even as the left riots and divides, Trump managed to score a miracle. He was able to bring together Congress in a bipartisan effort to battle a growing crisis.
This problem has reached epidemic levels, costing the lives of countless Americans.
From Reuters:
Medical treatment would be more widely available to opioid abusers, while mailing illicit drugs would become more difficult under a rare bipartisan measure aimed at tackling the nation's addiction crisis expected to be signed into law on Wednesday by U.S. President Donald Trump…

The legislation expands access to substance abuse treatment in Medicaid, the government health insurance program for the poor and disabled; cracks down on mailed shipments of illicit drugs such as fentanyl, a synthetic opioid far more powerful than heroin; and provides a host of new federal grants to address the crisis.

"Everybody agrees we must and will do more," Trump adviser Kellyanne Conway said.
Last year, Donald Trump announced battling the opioid crisis a top priority of his administration.
SHARE if you think President Trump is making America great again!
He exposed this ugly and tragic crisis, one that has affected millions of American families. Previous administrations did nothing.
Many people become addicted to powerful pain medications, after needed surgical procedures. Once their prescriptions run out, they resort to the black market.
Americans, through no fault of their own, have lost their lives over this epidemic. The black market and criminal organizations thrived.
With this bipartisan bill, our country will be able to fight back against opioid addiction. People struggling can get help.
And criminal scum who prey on victims will face stricter punishment and enforcement.
This move will surely Make America Healthy Again.
But let's not forget a major goal that will curtail opioid trafficking in a tremendous way: building a wall on our Southern border.
A large portion of illegal drugs enters the United States via our porous border. The wall will stop it dead in its tracks, saving many lives.
SHARE if you support Trump's efforts to end drug abuse in America!
Source: Reuters