Hours Before Trump's State Of The Union – Donald's Approval Rating Hits A New "Personal Best"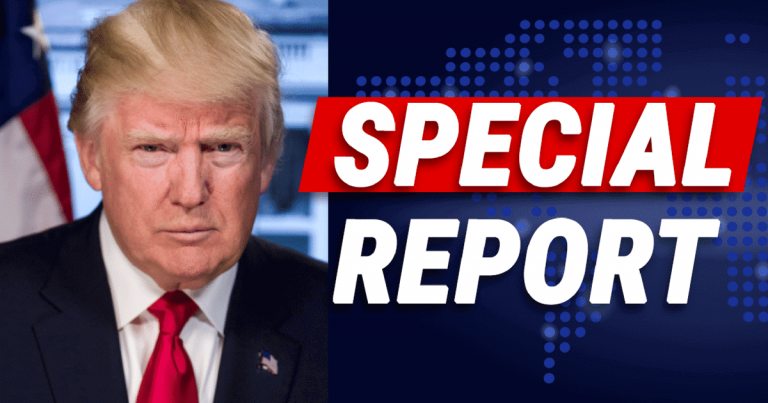 It's only Tuesday, but Donald Trump has enjoyed a series of wins this week.
During the Republican Iowa primaries, he pulled in a record number of votes. Meanwhile, the Democrats much-hyped Iowa caucuses have resulted in a mess of Biblical proportions.
Tonight, the president is poised to deliver his much-anticipated State of the Union address. There, he'll get to discuss his administrations' many wins over the last year.
Soon afterward, the Senate will vote on the House's rushed impeachment articles, clearing his name.
Now, his latest Gallup approval poll came in—and he's setting a stunning record for his Presidency on an important day.
From Gallup:
President Donald Trump's job approval rating has risen to 49%, his highest in Gallup polling since he took office in 2017…

Trump's approval rating has risen because of higher ratings among both Republicans and independents. His 94% approval rating among Republicans is up six percentage points from early January and is three points higher than his previous best among his fellow partisans.
Wow. The Gallup poll is reporting an approval rating for Trump at the highest it's ever been.
Trump has hit a fresh peak, even after the Democrats rushed through their impeachment scheme. You'd think his numbers would have dropped, after everything the left has said about him.
But even after the bogus impeachment and the constant negative news from the left, Trump's numbers are trending up.
Even Obama couldn't brag about that—and he was the media's golden boy!
Why do you think Trump's numbers are rising? Maybe it has to do with how successful Trump has been since day one?
He's made good on his promises, unlike so many other politicians. Trump slashed regulations and taxes. Thanks to him, we are producing more energy than anyone else in the world.
That's not to mention Trump's successes overseas, keeping America safe and scoring historic trade deals.
Perhaps that is why Americans are ignoring the mainstream media's narrative about the president?
SHARE to tell everyone Trump hit a new record high!
Source: Gallup