President Trump Unleashes Plan To Stop Nancy's Investigations In Their Tracks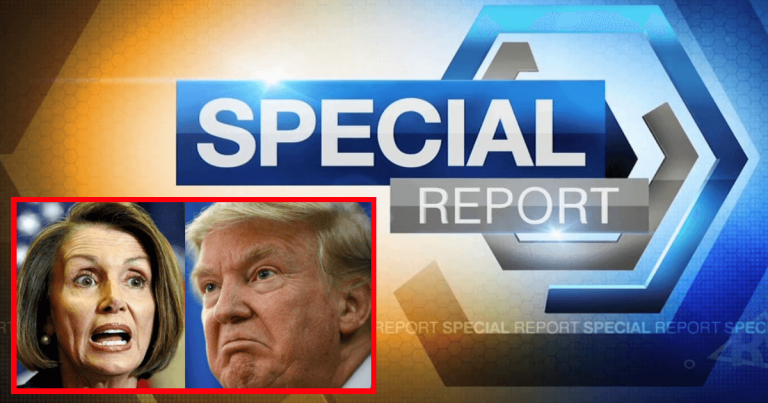 Democrats thought they could take Donald down, but it's going to be their downfall.
America was warned. If you elect Democrats, you will get years of endless investigations.
House Democrats are ready to stall our government for years to come with finger pointing, slander, and disruptions.
Under Nancy Pelosi, a plan to cooperate for America might never happen. We could watch the next two years get buried by pointless investigations. Investigations that will stall progress.
But Trump is not going to let them have their way. A new plan to foil the Left's schemes has been revealed.
From Bloomberg:
A top U.S. House ally of President Donald Trump drafted a "confidential" plan for how Republicans can battle an expected onslaught of Democratic-led congressional subpoenas and investigations against the president and his administration.

"Investigations — My Plan to Counter" is one of the featured topics contained in a 28-page document prepared by Representative Mark Meadows of North Carolina, each page bearing a "confidential" watermark…

In the opening page, Meadows writes he is "confident that with the right team and member engagement, our conference will be able to tactically play the Democrats' politicized activities to our advantage." He adds, "I believe I can position the committee as an effective platform to win back the House."
SHARE to tell President Trump you support him against the scheming Democrats!
Trump's potential plan can stop Democrats in their tracks, and even make it work to his advantage.
Republicans can stop their subpoenas by calling them unreasonable.
They can argue that Democrats' investigations violate our Constitution's separation of powers.
Or Republicans can craft a GOP task force that can hold Democrats accountable.
Either way, it's clear Republicans are going to fight the Left's pathetic and empty schemes. Don't be surprised to see every "investigation" mounted by the House challenged in the courts.
Democrats won't get away with derailing our country for the next two years as long as Trump supporters stand behind the President.
SHARE to send your support to President Trump!
Source: Bloomberg