Trump Supporters Gang Up On AOC – They Just Gave Her Opponent A Serious Boost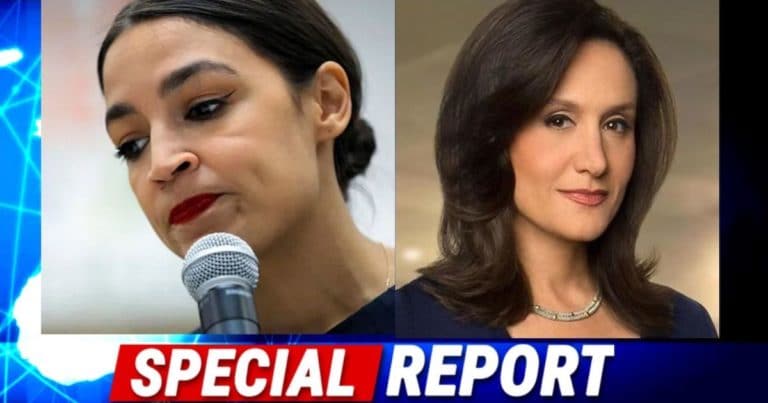 Freshman Rep. Alexandria Ocasio-Cortez will soon battle her Democratic primary opponent, Michelle Caruso-Cabrera.
And Caruso-Cabrera will need all the help she can get to take down AOC.
The controversial socialist gets plenty of attention from the media and often dominates social media headlines as well.
However, Caruso-Cabrera just got a big boost — and it's coming from a group AOC really doesn't like:
Donald Trump supporters.
Top Trump donors are stepping up for AOC's opponent, and the money is definitely starting to flow!
Via Fox News:
Top donors to President Trump are also pumping thousands of dollars into the campaign kitty of the Democratic primary rival to Rep. Alexandria Ocasio-Cortez — Michelle Caruso-Cabrera, campaign records show.
Caruso-Cabrera may be a Democrat, but she's vastly preferable to AOC. Right?
Most Trump supporters would agree. This includes broadcaster Stanley Hubbard, who contributed the maximum $5,600 to Caruso-Cabrera's campaign.
Other big-name Trump donors donated the maximum:
Financier Nelson Patz (who helped raise $10 million for Trump and the RNC), "cowboy venture capitalist" Darren Blanton, and venture capitalist Walter Buckley (who donated $1M to the pro-Trump Rebuild America Now Super PAC).
It's no surprise to see so many businessmen backing Caruso-Cabrera.
After all, AOC has long been at odds with Wall Street and in general, many business tycoons aren't exactly big fans of AOC and her socialist ideas.
Besides, at least her opponent is a moderate, and vocally pro-business. She's even a former business journalist.
We all have to assume she's a far better option than AOC, especially in the eyes of successful right-wing individuals!
SHARE if you hope Michelle Caruso-Cabrera dethrones Alexandria Ocasio-Cortez!
Source: Fox News