Trump Supporters Make 2 Quick Moves to Defend Donald – They Rally to Mar-a-Lago while Some Call for Major Action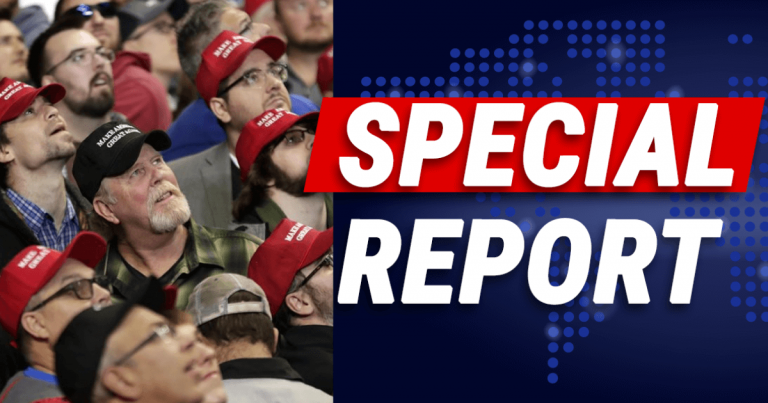 What's Happening:
Democrats and the liberal media might be celebrating the unprecedented raid on Trump's home. But many Americans are in no way pleased.
Republicans who formerly cooled on Trump are not fired up. They are outraged that Biden's FBI would seemingly go after a political rival.
And a group of them are already rallying behind 45.
From Not the Bee:
Trump supporters are now gathering outside Mar-a-Lago after the FBI raided the Florida home of President Trump earlier today.
BREAKING: Crowds of Trump supporters have begun arriving to Mar-a-Lago pic.twitter.com/NzIR0jMRfm

— Jack Posobiec 🍊 (@JackPosobiec) August 9, 2022
Here's more:
Trump supporters are gathering outside Mar-a-Lagopic.twitter.com/ZbaXdUxsvm

— The Post Millennial (@TPostMillennial) August 9, 2022
Others are so disgusted by our federal government's ongoing persecution of Trump, that they are left with few options.
From Vice:
"Civil War 2.0 just kicked off," one user wrote on Twitter, with another adding, "One step closer to a kinetic civil war." Others said they were ready to take part: "I already bought my ammo."
Leave it to the liberal media to find the few supposed Trump supporters who called for a civil war, in light of the FBI's raid on his home.
Of course, a civil war is no answer to what's been going on. But you can understand the frustration and anger felt by millions as they watch helplessly as the left tramples on our country.
Democrats forced us into our homes, issued mandates that threatened our jobs, called millions of conservatives "enemies," and seemingly violates due process and law to persecute a political rival like Trump.
If the left thought this raid would dampen Trump and his supporters, they really are dreaming.
For years, the left has waged a war to slander Donald Trump and discourage the millions who voted for him. Has it worked?
By all appearances, the left's many attempts to take down Trump have backfired. And this one seems to be backfiring already.
Trump supporters gathered outside Mar-a-Largo just to show support for Trump (who is currently out of the state).
The crowds appeared to grow thick at one point, suggesting surging support for the 45th president.
We can't predict how this drama will continue to unfold, but one thing we can say is if Democrats did this to hurt Trump—they've failed miserably.
Key Takeaways:
Americans are rallying around Trump in wake of the FBI raid.
A large crowd gathered outside Mar-a-Largo hours after the event.
Some, out of frustration with the federal government, talked about a civil war.
Source: Not the Bee, Vice