After Restaurant Turns Away Trump Fans – It Looks Like The Shift Manager Is Looking For A New Job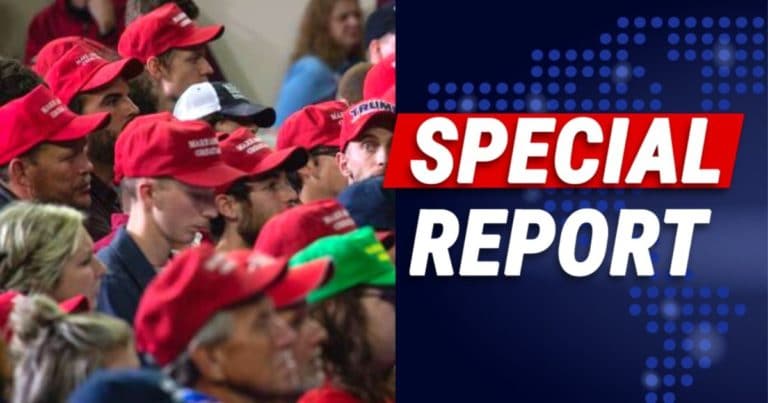 This story is great, because somebody has to stand up for Donald Trump supporters!
For too long they've been discriminated against and in some cases, flat-out attacked.
What happened to supporting the President and this country? What happened to freedom of speech?
Well, at least one restaurant boss still believes in those things.
After a Trump rally in Charlotte, North Carolina (attended by over 10,000 fans), a few POTUS supporters wanted to get something to eat.
So, they went over to a local Bojangles restaurant.
But guess what? They found a sign on the door that was the opposite of freedom!
Via The Daily Wire:
…the supporters found the restaurant's doors locked with the explanation from several others locked outside that the employees would not serve Trump supporters.

One of the people locked out took some photos of the moment and posted his account online.
How ridiculous is that?!
One of the Trump supporters quickly took to Facebook, and posted up a couple pictures.
Obviously, this supporter was pretty upset. And so were many other Trump followers who believe in freedom of expression.
As a result, that post got a LOT of traction. Many news outlets latched on to the story, and Bojangles was forced to respond.
A spokesperson told WCNC that the shift manager had "made a bad decision," and that the staff was "overwhelmed" due to a lot of customers.
Yes, it was a bad decision.
But why target MAGA fans if the restaurant is simply too full of patrons…?
No, something else was going on here … and something else had to happen.
Thankfully, we got an update that makes us feel better:
The Charlotte Observer revealed that the shift manager 'is no longer employed' at Bojangles.

'It's unclear whether the manager involved was fired or voluntarily left,' the outlet notes.
YES!
I don't care why the manager left. I'm just glad that person is gone.
This cannot be allowed. This is just plain discrimination, and it's anti-American in every sense of the term.
You can't tell people you won't serve them because of their political affiliation. That's just wrong.
That's NOT what this country is all about!
And I bet President Donald Trump would agree, too!
SHARE to spread the good word — patriotism and freedom won't be erased from America!
Source: The Daily Wire