Trump Supporters 'Shake Up' Next Democrat Primary – They Line Up In The Rain And Snow For Donald's NH Counter-Rally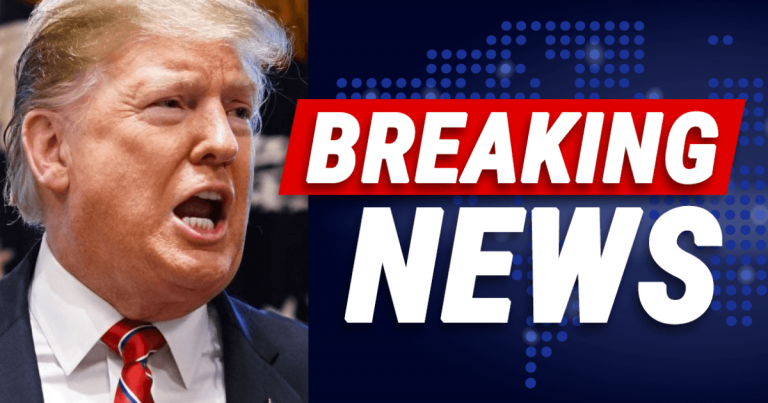 Oh, those poor Democrats! Their Iowa caucuses are still being a mess. And this week, they have to worry about the next big primary stop in New Hampshire.
Making matters worse, it looks like far-left socialist Bernie Sanders just might nab the nomination.
Their "backups" are a young mayor whose city is a mess and a billionaire who left New York City a mess, many say.
On top of that, Trump is hot on their heels. He's making sure New Hampshire is fired up… for his own event!
From CNS:
President Donald Trump will hold a rally in Manchester, New Hampshire later Monday, on a day when Democrats hoping to defeat him are holding "get out the vote" rallies ahead of Tuesday's Democrat primary.

In his Monday morning tweets, Trump mentioned tonight's rally: "Want to shake up the Dems a little bit — they have a really boring deal going on," he wrote.
This is the second time in as many weeks that Trump is holding a big event in a "blue" state – to shake them up! We saw the amazing outpouring of support in Wildwood, New Jersey.
Now, it looks like MAGA people are coming out of the woodwork to attend his Manchester, New Hampshire rally.
You can imagine the mainstream media is trying to ignore this big event. Trump called them out over it.
From Twitter: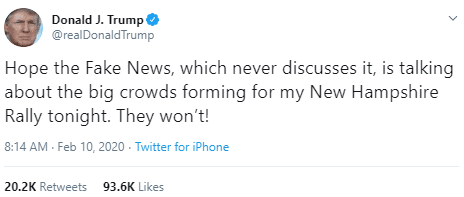 Hope the Fake News, which never discusses it, is talking about the big crowds forming for my New Hampshire Rally tonight. They won't!
Yeah, the MSM doesn't want you to know that big crowds are forming outside for tonight's Trump rally in New Hampshire.
But thanks okay, because patriots are sharing images themselves.
And it looks like, despite the rain, Trump supporters are lining up to see the POTUS.
From Twitter: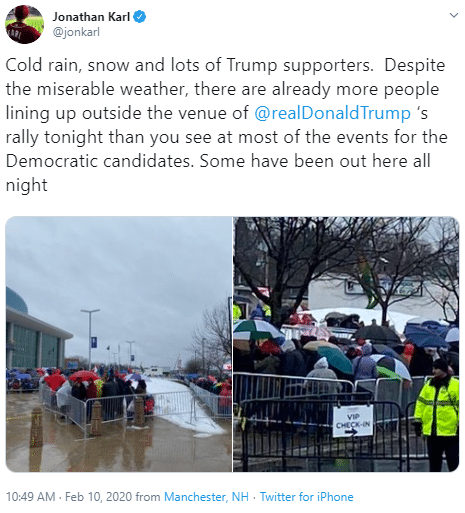 Cold rain, snow and lots of Trump supporters.  Despite the miserable weather, there are already more people lining up outside the venue of @realDonaldTrump's rally tonight than you see at most of the events for the Democratic candidates. Some have been out here all night
It's becoming a common sight, but it's always great to see. Lines of people waiting for a Trump rally, reaching beyond the venue and down sidestreets!
Even with rain and snow and cold temperatures, these residents are eager to attend a Keep America Great rally.
Hmm… compare that to the bland rallies going on for the Democrats. Biden can't even fill a room!
SHARE to make sure everyone sees Trump's red wave building!
Source: CNS News, Twitter, Twitter