Trump Team Lands 'Historic Donation' – This Could Save MILLIONS Of Suffering Citizens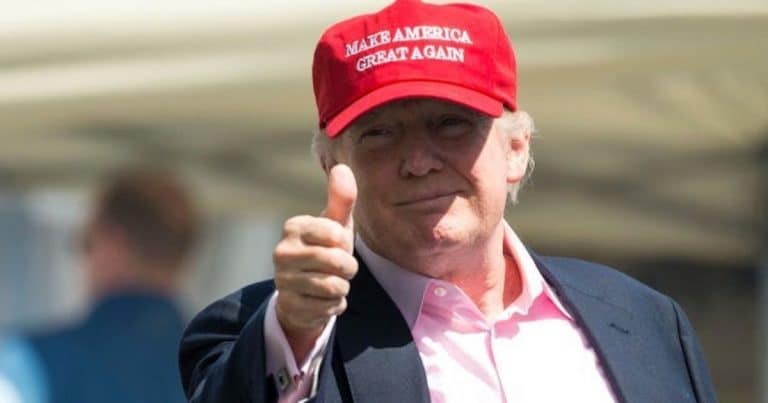 Wow – thank you President Trump!
Since he entered office, Trump has vowed to tackle our nation's worst crises. And he just did on a big one!
He's launched an effort to eliminate one of the deadliest diseases in the history of our country. It's a disease that has taken the lives of countless Americans.
President Trump promised he'd get rid of it in ten years. A big boast. But he just scored a donation that proves he's well on his way to doing it.
From Daily Wire:
Trump stated on Twitter: "Great news today: My Administration just secured a historic donation of HIV prevention drugs from Gilead to help expand access to PrEP for the uninsured and those at risk. Will help us achieve our goal of ending the HIV epidemic in America!"
Wow. What will all the leftists say about Trump, now that he's secured a historic donation of HIV prevention drugs from a major company?
Gilead Sciences, Inc has donated medication for up to 200,000 individuals each year—for up to 11 years. That's a massive amount of drugs to stop one of the worst diseases in history.
What did Obama do to fight HIV? Oh right, nothing.
Democrats continue to claim Trump doesn't care about Americans in need. They even say he hates LGBT Americans. Keep in mind, the gay community suffers the worst from HIV and AIDs. Now, many suffering will be able to get medication that will prevent the spread of the disease…
FOR FREE.
What was that Democrats? About how Trump hates people in need?
This is made possible because Trump is in the White House. We never saw this kind of generosity, from a pharma company, when other men were president.
That's because Donald Trump is the master negotiator. He is able to bring people from all walks of life together.
He's scored one amazing win for American after another. This is one just one many.
Oh, and by the way, want to know how effective this drug is in preventing HIV? PrEP has been shown to reduce the risk of infection by up to 97 percent when taken consistently.
Only the best for Americans. That's the Trump administration's policy.
SHARE to thank President Trump for saving American lives.
Source: Daily Wire