After Trump Visits Troops On Thanksgiving – Donald Reveals Extreme Measures To Keep It Under Wraps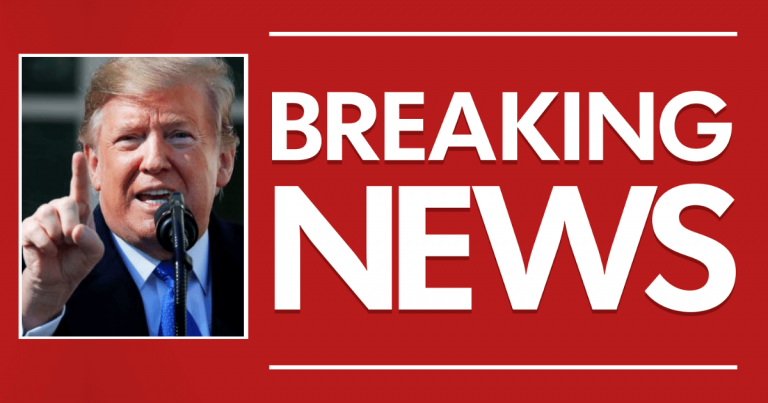 No one thought Donald could pull it off – thank you, Mr. President!
You probably saw the news that President Trump put his personal holiday plans on hold to visit the troops in Afghanistan.
The president flew into one of the more dangers regions to honor and thank our servicemen and women.
You might not know the extreme measures the White House took to keep the trip under wraps.
They did such an amazing job, that not a single person in the media know about it. No leaks, no "scoops."
And here's how he pulled it off.
From Fox News:
But in order to make the visit, intense security and a host of other measures were required to ensure the news didn't leak. The journey began Wednesday, where Trump snuck out of Mar-a-Lago.

Many of the details of how he did so are a secret, but the president flew out of an undisclosed airport in Florida on a small, also undisclosed, plane Wednesday evening…

As part of the security measures phones were taken from all onboard, including senior White House officials. Trump greeted the crew but remained in the cockpit for takeoff.
Here's some great shots of Trump's visit:
HAPPY THANKSGIVING! pic.twitter.com/7SGZnHindW

— Donald J. Trump (@realDonaldTrump) November 28, 2019
Wow. You might know that when the president travels, the Secret Service takes serious security precautions.
But in order to keep this trip a secret, they went above and beyond.
Trump flew to Mar-a-Largo earlier in the week. Then, he snuck out of Florida from an undisclosed airport.
Everyone onboard the flight had to hand over their phones, so nothing could get leaked.
He landed in Joint Base Andrews and boarded Air Force One, which was hidden in a hanger. The plane landed in Afghanistan on a pitch-black runway.
They were so successful at keeping the trip a secret, that the media knew nothing about it.
In fact, left-leaning Newsweek totally humiliated themselves with a story claiming Trump was just going to be tweeting and golfing during the holiday.
They tried to slam him while he was overseas serving our troops. Ouch, that's gotta hurt!
So, in just one trip, the president was able to thank and celebrate our troops, while torching the media!
Only our president can do that.
SHARE to thank President Trump for honoring our troops and embarrassing the media!