Trump Announces Verdict On Florida Recount – Obama Democrats In Serious Trouble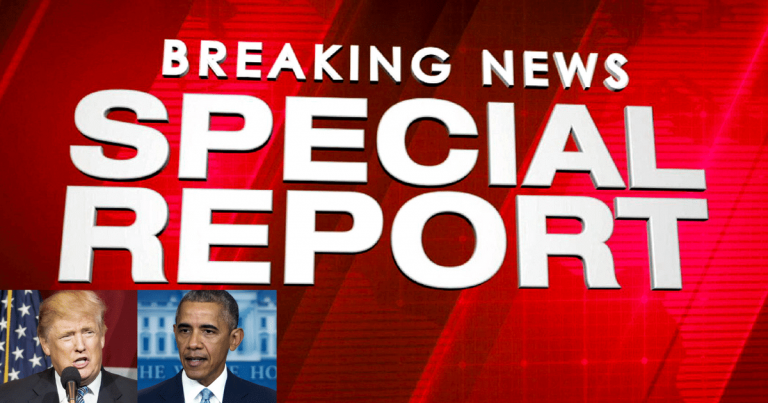 Democrats thought they could swipe Florida, but they didn't see Donald coming.
The Florida recount is getting completely out of control, and the President is calling out the fraud being carried out on a massive scale.
Uncounted votes are magically showing up in trucks and unmarked bags. Boxes of unopened provisional ballots are being reported at mailing facilities and even in the back of a Democrat election worker's rental car in Broward County!
Pics of the box discovered at Avis rent a car at Fort Lauderdale airport @LauraLoomer #Sayfie @FoxNews #FoxNews pic.twitter.com/SPpmaNv1J0

— Richard DeNapoli (@RichardDeNapoli) November 12, 2018
Republicans were leading for Senate and Governor, but votes keep trickling in for Democrats.
There are even reports that ballots are being changed and destroyed to favor Democrats.
Funny our former President, Barack Obama, actively campaigned for only a handful of Democrats, and he spent plenty of time in Florida for Nelson and Gillum.
After they clearly lost, it looks like they're finding a way to win.
Well, the President has had enough, and now Trump is taking action.
From Breitbart:
President Donald Trump expressed skepticism about a recount in the Florida election on Monday, claiming it was impossible to conduct a fair tally.

Trump suggested that Florida officials call the election in favor of Republican Rick Scott for Senator and Ron DeSantis for governor.

"An honest vote count is no longer possible-ballots massively infected," he wrote on Twitter. "Must go with Election Night!"
The Florida Election should be called in favor of Rick Scott and Ron DeSantis in that large numbers of new ballots showed up out of nowhere, and many ballots are missing or forged. An honest vote count is no longer possible-ballots massively infected. Must go with Election Night!

— Donald J. Trump (@realDonaldTrump) November 12, 2018
If the Democrats get away with stealing the election in Florida, who knows what else they'll try to pull? Will they run Clinton again in 2020 and guarantee her win through more voter fraud and suppression?
SHARE if you think Obama's Democrats are trying to steal the Florida elections!
Clinton and her team already cheated in 2016, but it was not enough to overcome the Red Wave.
The fraud in Florida is so blatant that it's highlighted the dire need for stronger federal election laws.
We must make sure our voter ID laws are being upheld and that voter recounts have stronger oversight, because cheating is the only way the Left can win.
While the Florida elections don't fall under the President's jurisdiction, when Donald speaks, people listen.
Florida had better get its act together and prevent the corruption that's clearly going on.
SHARE if you think President Trump is right!
Source: Breitbart