Trump Ditches Democrats On The Wall – Makes Major Progress At Border Hotspot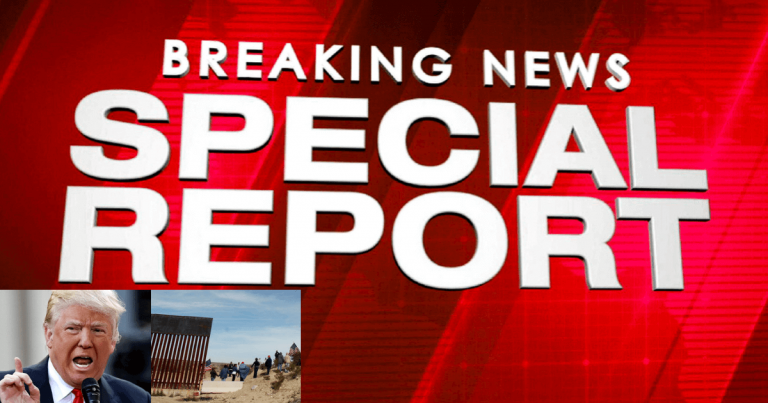 Donald just left Democrats in the dust – and outsiders aren't going to like this!
The Democrats have been fighting Donald every step of the way. It seems they are willing to move heaven and earth—so long as it stops him from helping Americans.
They've been claiming President Trump hasn't actually built any border wall along the border. Their media refuses to acknowledge any progress going on.
But we know the progress Trump has made. Key areas of the border have received new, 30-foot tall barriers, along with upgrades to old outdated walls.
And now, Trump has just struck another major blow to the Democrats' obstructionist agenda.
From Breitbart:
U.S. Customs and Border Protection (CBP) officials awarded an $80 million contract last week for the construction of 11 miles of new border wall.

The project, scheduled to start in September 2019, will build new barriers and security roads in the Rio Grande Valley Sector where none exists today.
Wow. This is great!
Not only is Trump building 11 miles of new border wall, but it will start next month! Not next year, not six months from now. But in September 2019.
We're not used to seeing such quick progress, for government-run projects. But this is what happens when an America-First president is in the White House.
And this 30-foot tall, beautiful and impressive barrier will not be slapped down in the middle of the desert. But it will be erected in a strategic location.
From Breitbart:
"RGV is the busiest Sector in the nation and accounts for approximately 40% of the illegal alien apprehensions and, for the FY to date, ranks first in seized cocaine and marijuana along the southwest border," officials continued.
There ya go. For those that didn't know, the Rio Grande Valley is practically a highway for border law-breaking.
Approximately forty percent of border jumpers are caught along that region. And it ranks first in illegal drug trafficking along the border.
This new border wall will bring those crimes to a halt. This key 11-mile stretch will finally get the enforcement it's needed for years.
The Democrats don't like it. They don't want you to know about it. But let's make sure patriots everywhere know the score.
SHARE to thank President Trump for building more of the wall!
Source: Breitbart