Trump Calls Washington's Bluff – Announces Steep Swamp Cuts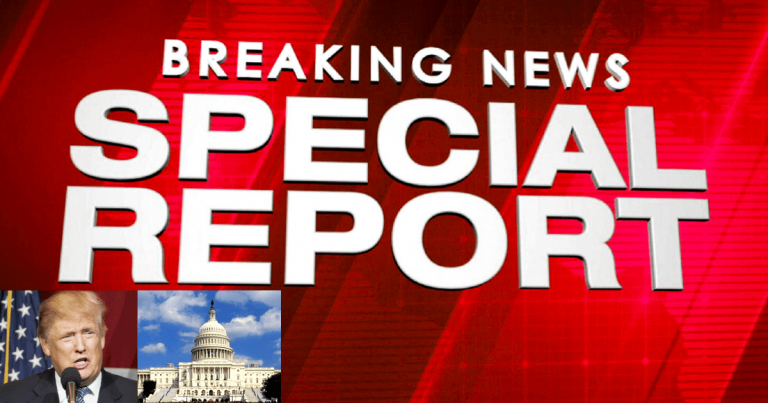 Congress is misbehaving – so Donald is dropping the swamp hammer on them.
Donald Trump promised in his campaign to drain the Washington swamp.
That's easier said than done. He has decades of corruption to undo. Rome wasn't built in a day!
After two years, massive government spending still exists. Our ur national debt is climbing, and Congress keeps fighting for every penny.
But it looks like Trump is making serious changes to the budget— Democrats won't be pleased.
From The Hill:
President Trump on Monday unveiled his 2020 budget proposal, calling for domestic spending cuts of 5 percent across the federal government…
5% is nothing to sneeze at. It is a massive cut, and follows through on Trump's promise without hurting the military or the wall.
SHARE to thank President Trump for cutting, cutting, and cutting some more!
Democrats are already panicking, claiming his approach would cut even more than 5 percent. Perhaps even a whopping 7 percent.
Yeah, guys, that's the idea! Our government burns through cash like a drunk kid on prom night.
Do you think there's any real accountability when Washington decides how much to spend?
In addition to this cut, he is requesting $8 billion to finish the border wall:
The White House, in Trump's latest budget, would turbo-charge defense spending while providing $8.6 billion to fund his proposed southern border wall.
Some estimates state that the money he's gotten from the national emergency can pay for half the wall.
This additional $8 billion can finish the rest.
It's clear that Democrats in the House will not accommodate Trump's request. Not only the cuts but the wall spending.
But this move lays out the president's agenda. And it shows Americans just who is blocking progress on the wall.
SHARE if you support Trump cutting the federal budget!
Source: The Hill