After President Trump Cuts Off The WHO – Donald Could Redirect That Money To The Red Cross, Samaritan's Purse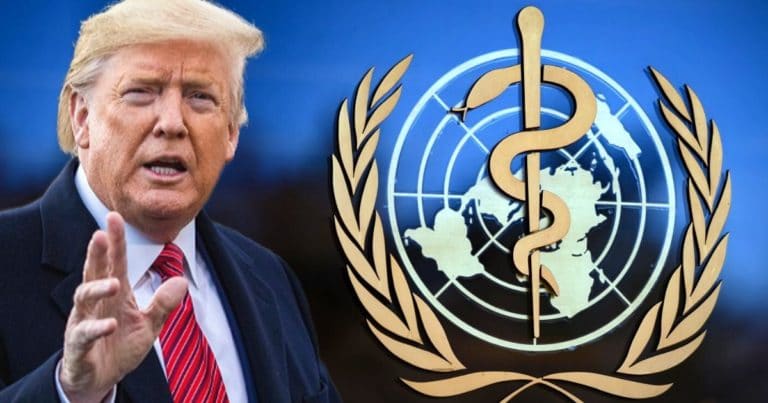 Because of their apparent lack of leadership, President Trump has halted funds for the World Health Organization. And he might already know where the money will go instead.
We send hundreds of MILLIONS of dollars to WHO—a group controlled by the United Nations. Here's a kicker: we send much more than any other country (China only gives $40 million).
But after this crisis, Trump is looking to give the money to groups that are actually helping America and the world.
From Breitbart:
The White House's Office of Management and Budget (OMB) may redirect funds from the World Health Organization (W.H.O.) to charitable groups such as Samaritan's Purse and the Red Cross…

"'Large international relief organizations already are in many cases doing similar work,' they said."
According to some White House officials, the money taken from WHO might be given to Samaritan's Purse and the Red Cross.
You probably already know about the Red Cross. But Samaritan's Purse is a humanitarian relief group led by Billy Graham's son, Rev. Franklin Graham.
For years, this group has traveled all over the world to bring medical and other forms of aid during crises.
They are often the first on the ground after hurricanes and tornados hit the United States. They were in African during the last Ebola outbreak.
And they set up hospitals in both New York City and Italy to assist in the COVID-19 crisis.
So yeah, they sound like a worthy group—over a globalist organization that may have hurt the global response with inaccurate information.
As late as January 14, the World Health Organization repeated claims from China that the virus didn't spread from human to human. Meanwhile, people were getting sick all over the world.
In less than two months, cases exploded in Europe, America, and beyond.
Why hasn't anyone besides Trump confronted this organization's massive failure? Liberals in this country are unhappy that the president is withholding this money.
Really? Americans are suffering massive hardship, thanks to what WHO said and did. But these leftists want us to give them more money?
Why not give that money to groups who are actually saving lives? Instead of a politically-driven organization that seems more committed to helping China.
SHARE to tell Trump you support giving money to these groups.
Source: Breitbart