Donald Trump Just Honored Two Republican Leaders – The Presidential Medal Of Freedom Goes To Congressmen Jordan And Nunes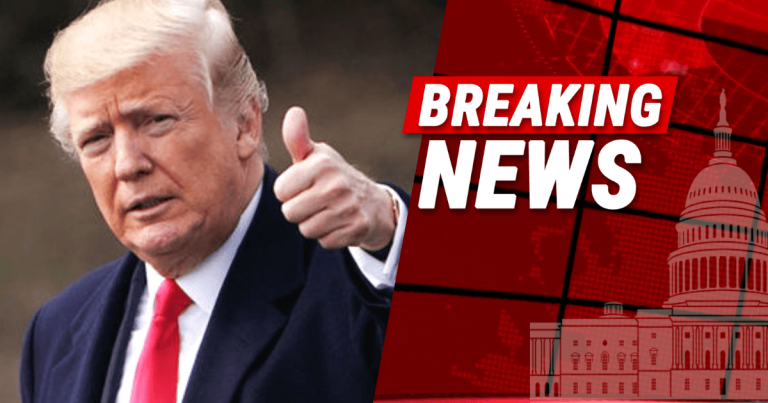 It looks like President Donald Trump wants to kick off the New Year by honoring a couple of Washington D.C.'s most accomplished politicians.
The Presidential Medal of Freedom is one of the most prestigious awards given by the Commander-in-Chief, and several of America's most noteworthy individuals have received it over the years.
This time, two high-ranking politicos on Capitol Hill will receive the nod.
In fact, it's the highest civilian honor and unsurprisingly, Trump has decided to reward two men who have routinely backed the President's office.
Perhaps most importantly, both men fought alongside Trump when he was battling the impeachment effort by House Democrats. And that certainly put them in the President's good graces.
Now, they're being handsomely rewarded.
Via The Daily Caller:
President Donald Trump will award Republican California Rep. Devin Nunes and Republican Ohio Rep. Jim Jordan the Presidential Medal of Freedom, the nation's highest civilian honor.
Nunes will receive the award at the White House today, while Jordan will get his medal on January 11.
Nunes is the ranking Republican in the House Intelligence Committee, and he has often defended Trump's actions and policies in the past four years.
As for Jordan, he often backs the President's plays and he isn't afraid to call out Democrat leaders, either. His displeasure with House Speaker Nancy Pelosi is well-documented, for example.
For the record, the Medal of Freedom certainly doesn't have to go to a politician; the famous wrestler Dan Gable received the award in the Oval Office in December.
But in this case, it seems clear that Trump wanted to reward two of his closest allies, and men who have fought hard for American values.
Though Nunes and Jordan haven't commented yet, it's likely they would say they defend American rights and freedoms at every turn. And that's precisely what Trump appreciates.
At this point, however, it seems probable that it'll be the last award Trump hands out.
Unless Republicans can get an emergency audit of hotly contested states in the presidential election, Congress will likely certify the vote in a couple days. That would cement Joe Biden's victory.
But until then, Trump will continue to be the leader his constituency wholeheartedly supports.
Key Takeaways:
President Donald Trump has announced the two recipients of the Presidential Medal of Freedom.
It will go to Republican Reps. Devin Nunes and Jim Jordan. They have been staunch Trump supporters throughout most of his tenure.
Nunes is the ranking Republican in the House Intelligence Committee, and Jordan has frequently called out Democrat leaders.
Source: The Daily Caller