Trump's New Fundraising Numbers Are In – Nearly 1 Million Fans Just Set A Record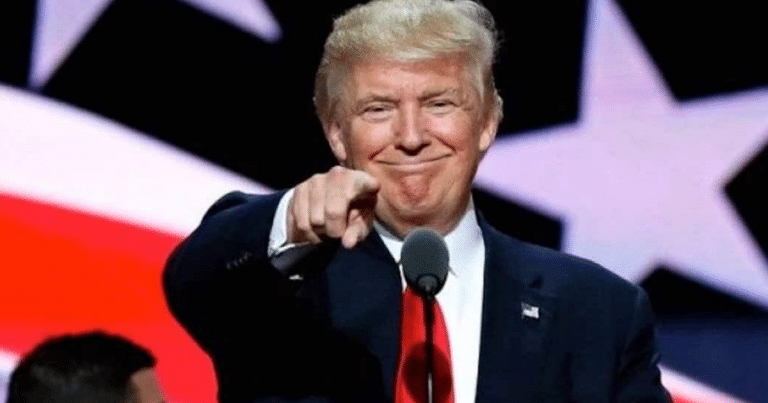 As the Democrats continue to squabble, Donald Trump's re-election campaign is gaining speed.
He has only held one major rally—and zero debates—but the president is gaining serious momentum.
We've reported on how well his fundraising efforts have been, as many Americans are digging deep to make sure Trump keeps America great again.
Well, the Trump team just made another big announcement … and it means Trump should have a big advantage over his competition come 2020.
As Trump's re-election campaign announced this week (via The Daily Caller):
"The Trump campaign in coordination with the Republican National Committee (RNC) raised more than $100 million in the second quarter…

The fundraising haul came largely through small donors. The Trump campaign said they received roughly 957,000 individual donations, with over 98% being $200 or less."
This is yuge!
President Trump and the GOP raised more than $100 million, just in the second quarter alone!
His fundraising efforts easily outpace any Democratic rival at this point, too.
What's even more significant is that most of the donations were from small donors:
Why is that important? As we've said in the past, to reach such a huge amount through small donations means many, many Americans are opening their wallets to support Trump.
While Democrats rely on big donations from Hollywood or Silicon Valley elitists, Trump is running his campaign on the donations of regular Americans.
He has the support of the American people, hard-working everyday citizens, not big-dollar donors or special interests.
That means not only will he continue to put us first, but that many Americans are behind his re-election.
After all, if you're giving big to help him win, then you'll definitely show up at the polls.
But we'll need every last voter to ensure a big Trump win!
Are you on the Trump 2020 train? Let us know in the comments!

Source: Daily Caller