Trump's Mar-a-Lago Verdict Drops Days After Midterms – It Turns Out Investigation Not Worried About Donald Selling Docs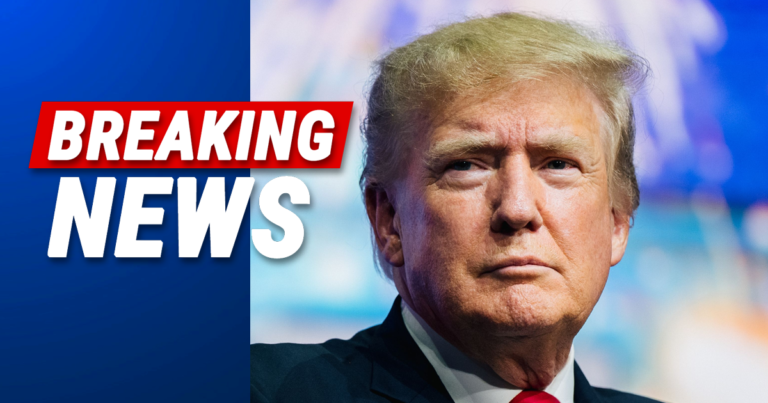 What's Happening:
Gee, remember all that talk about Trump holding onto top-secret documents? It was so crucial, just weeks before the elections, the FBI conducted a raid on Trump's home. The DOJ launched an unprecedented assault on a former president–because they claimed he was up to no good.
Biden's DOJ even suggested Trump had nuclear documents he was going to sell to Russia. Really? Democrats still wanted us to believe Trump was a Russian pawn, even after Mueller proved he was innocent? But after all the hype and media hysteria, we are learning the truth.
From The Washington Post:
Federal agents and prosecutors have come to believe former president Donald Trump's motive for allegedly taking and keeping classified documents was largely his ego and a desire to hold on to the materials as trophies or mementos, according to people familiar with the matter…

FBI interviews with witnesses so far, they said, also do not point to any nefarious effort by Trump to leverage, sell or use the government secrets. Instead, the former president seemed motivated by a more basic desire not to give up what he believed was his property, these people said.
Would you look at that? After all the breathless coverage by the liberal media, claiming that there had to be something there for the FBI to launch their raid–we now know Trump was in no way intending to sell documents to anyone.
It's pretty outrageous that anyone would suggest that Trump wanted to sell government secrets. The man was a populist president whose agenda was to put American interests ahead of globalist interests. Democrats had long claimed other countries hated Trump because of that.
Yet, suddenly we were supposed to believe Trump was a traitor, eager to sell secrets to Russia or someone else? Are Democrat voters really so stupid that they'd believe this totally fabricated claim?
But only now, after the damage was done to the midterms, is the FBI admitting that wasn't the case. They are now saying Trump held onto these documents (like numerous presidents before him) because he believed they were his property. Uh-duh.
The truth of the matter is, Biden's DOJ probably knew this from the very start. You can't launch an investigation without "probable cause." Meaning, the DOJ and FBI had to have some reason to think Trump wanted to sell government secrets before they started the raid.
But did they? If it turned out there is no evidence to back that claim, then where did they get their probable cause? Chances are, this raid was done for the very reason millions of Americans suspected, to sway voters going into the elections.
Will the DOJ apologize for its actions? Will the agency admit it has been grossly politicized for the Democrats?
I'm not holding my breath.
Key Takeaways:
Sources indicate the DOJ knows Trump did not plan to sell secrets to foreigners.
This suggests the raid in August was timed to hurt GOP chances in the midterms.
The FBI raided Trump's home for documents, starting a national scandal.
Source: The Washington Post