Trump's Truth Social May Be Under Siege – Nunes Accuses Biden's 'Disinformation Board' of Going After Them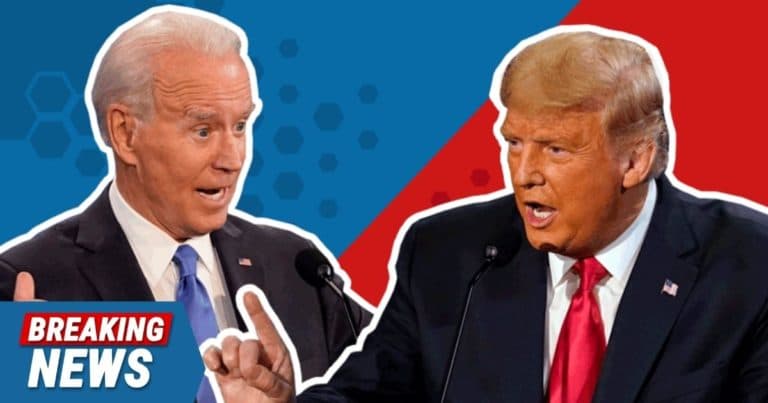 What's Happening:
Soon after Elon Musk bought out Twitter, it became the 2nd highest app on the Apple Store. What beat them out? Trump's TRUTH Social.
Popularity for the new social app is skyrocketing, ever since Trump posted for the first time. But now, the CEO of the company is raising the alarm.
Because Biden's new "board" could be after them.
From The Washington Examiner:
Truth Social is a target of the Biden administration's new Disinformation Governance Board, according to the man running former President Donald Trump's nascent social network…

"I think it's so Orwellian, so dystopian, something you only see in dictatorships that now, they're going to set up some type of disinformation board. I think that's a direct attack on what we are doing at Truth Social, because we can no longer be canceled," Nunes told Maria Bartiromo on her Fox News show Sunday Morning Futures.
Biden's new "Disinformation Governance Board" has recently been announced. Neither Biden nor Mayorkas, has explained how this board will operate. Or what it will actually do.
But many have called it out as an attempt by the Biden administration to trample over Free Speech.
Devin Nunes, the CEO of Trump's new media company, says this board was formed to go after TRUTH Social.
He believes that because Trump and his followers can no longer be "canceled" by liberal-owned networks, Biden had to find a new way to silence them.
The timing of this news certainly lends weight to his claims. Biden announced this ominous "board" just as Musk promised to make Twitter a free speech platform. And soon after Trump posted to TRUTH.
But how will this "board" do anything to control free speech online? It's hard to believe that even Biden will be able to interfere with speech online without violating the law.
The first time this board tries to take down a post, a volley of lawsuits will hit the courts. This will most certainly go to the Supreme Court.
But the only way this kind of tyranny will end is if these leftists are voted out of office for good.
Key Takeaways:
CEO of TRUTH Social claims Biden's disinformation board will target them.
Biden created this mysterious board as an apparent attack on free speech.
Source: Washington Examiner