Tucker Carlson's Secret Plan Just Slipped Out – And It's Getting Juiced By "Hundreds of Millions"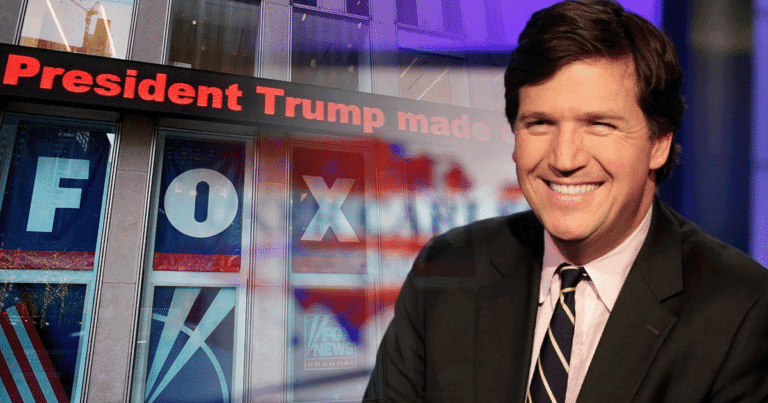 What's Happening:
It was just a few months ago that Fox News doomed itself. Out of the blue, the network fired its best host, conservative firebrand Tucker Carlson. The network gave no explanation about why they canned Tucker–but many believe it was because he spoke his mind and challenged the secretly woke company's agenda.
Despite threats from Fox, Tucker has moved to Twitter. His streaming show has brought in more views than any of the hosts Fox brought in to replace Carlson. We've heard rumors about Tucker's plans, post-firing. He's kept them under wraps for weeks. But now, he's about to make a move that will give Fox a run for its money.
From Breitbart:
Former Fox News host Tucker Carlson and ex-White House adviser Neil Patel have teamed up to fund a new independent media company, the Wall Street Journal reported Friday.

The duo is reportedly looking to raise hundreds of millions of dollars to build the company, the report detailed, citing people familiar with the matter.
Woah. Tucker and former White House adviser Neil Patel are looking to raise hundreds of millions of dollars to launch their own media company. According to reports, the outlet's anchor would be longer versions of the show Carlson is streaming for free on Twitter.
It seems that this new network, which would probably start out as a streaming service, will be subscription based. We can imagine that many people will be eager to join this service. Many canceled their Fox News subscriptions after they fired Tucker.
Carlson would be wise to scoop up those supporters with a service of his own.
Many conservative indie outlets have popped up in recent years. Some of them, like The Blaze and Daily Wire, have become so popular that they've branched out from news and have begun to produce their own entertainment.
It is possible that a media company headed up by Tucker Carlson could churn out–not only hard-hitting news–but anti-woke, irreverent entertainment. That would certainly entice millions of Americans fed up with Hollywood's leftist agenda.
Key Takeaways:
Tucker Carlson is reportedly looking to start his own media company.
He is partnering with former WH adviser Neil Patel to raise money.
The outlet would feature Tucker's own show and presumably others.
Source: Breitbart