President Trump Scores Two 2020 Sports Endorsements – And One Is From Golf Legend Jack Nicklaus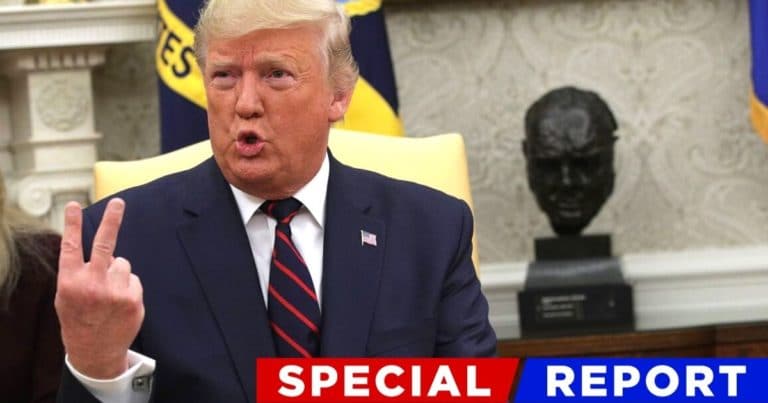 What's Happening:
With the election just days away, we are hearing that big names are backing the Trump train.
The New York Post endorsed the president.
As did major police unions and other labor unions normally behind Democrats.
It seems more than a few people are bucking the left's trend and are encouraging Americans to give Trump a second term.
And now he's getting two top endorsements from legendary sports players:
Jack Nicklaus, the legendary golfer, took to Twitter late Wednesday to endorse President Trump and urged Americans who have not made up their minds to give the incumbent another look…

Nicklaus wrote that he wants more families to achieve that dream and fears the U.S. could turn into a socialist country where the government runs your life.
Not only that but also Jay Cutler:
Jay Cutler, a former Pro Bowl quarterback who played for the Denver Broncos, Chicago Bears, and Miami Dolphins, appeared to endorse President Trump in his reelection campaign.

Cutler, on his Instagram Stories, reposted golf legend Jack Nicklaus' endorsement of the president and wrote: "Sign Me Up."
Trump supporters don't need celebrity endorsements to vote for the president. After all, they've stood by Trump's side even as the media slandered and attacked him.
But when notable persons come out in support of Trump, that's significant.
We've seen how the media, entertainment industry, Silicon Valley, and other forces have tried to intimidate Trump supporters.
They have doxxed people, exposing them to harm. They have called supporters all kinds of names, from fascist to racist.
And anyone that expressed a view right of the far-left has been "canceled" by the liberal mob.
It is a great risk, these days, to openly endorse the president—if you're famous.
So, for two sports icons to come out in favor of the president proves their commitment to the country and Trump is more important than their reputation.
Rumors occasionally swirl that there is a secret group of conservatives in Hollywood. But they never show their faces.
In professional sports, more and more athletes are being pressured to join the left.
But at least two names are refusing to hide from the spotlight.
Key Takeaways:
Two sports icons endorsed Donald Trump for re-election.
Golfer Jack Nicklaus and NFL pro Jay Cutler spoke up in support of the president.
Celebrities frequently refuse to reveal their conservative views, out of fear.